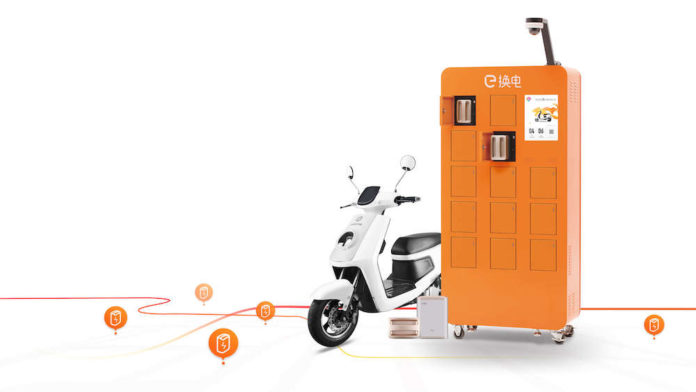 E-huandian, China's lithium battery rental start-up for electric motors, has completed an RMB300 million (US$43.51 million) series B funding round, led by US-China Green Fund, with participation from KIP, Qualcomm Ventures and Mirae Asset.
Existing investors, such as GGV Capital, Yunqi Partners, Hyundai Motor Company and Translink Capital, also participated in the round.
Founded in 2016, E-huandian, a subsidiary of Shenzhen-based e-scooter maker Immotor Inc., rents portable lithium batteries to electric motor users through its 24-hour smart power stations which looks like an automatic vending machine.
The company also has developed a mobile app for clients to place a rental order, execute payment and unlock lithium batteries from their power stations.
M4, the smart lithium battery offered by the company, is a similar size as the iPhone X and light enough to be lifted with one hand.
Equipped with intelligent micro chips, the small battery also serves as a monitor and safe guard of electric motors. The battery will record vehicle data, such as precise position and remaining battery volume to cloud-based storage. Users can shut down their motors through a remote control, find their stolen or misplace vehicles by precise positioning, and get informed of low battery conditions.
The company completed an over RMB100 million (US$14.50 million) series A+ round of financing in July this year, led by South Korean multinational automotive manufacturer Hyundai Motor Company, with participation from GGV Capital, Yunqi Partners, and Translink Capital. It received a series A round with an undisclosed amount from GGV Capital, Yunqi Partners, and Translink Capital in 2017.