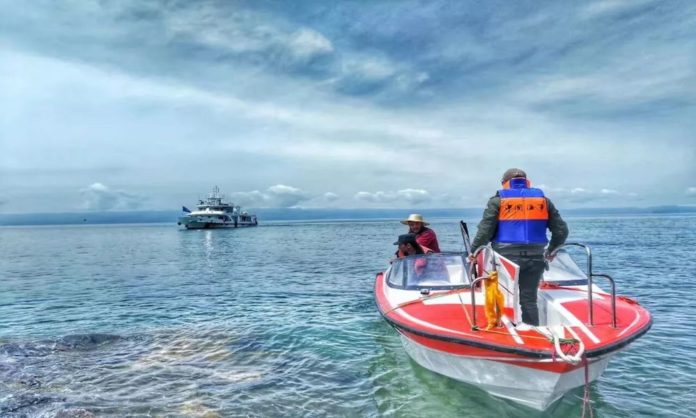 China's unmanned ship start-up Yunzhou Intelligence Technology has completed an  RMB400 million (US$58.15 million) series C round of financing, led by government-backed Huajin Financial International Holdings, according to a WeChat announcement on Sunday.
The round also saw participation from state-owned BOC & UTRUST Private Equity Fund Management and Qianhai Mergers and Acquisitions Funds.
The proceeds of the round will be used to build infrastructure for unmanned boats and ships, and to conduct marketing activities in China and abroad.
Founded in 2010, the company, also known as Yunzhou Tech, is a Zhuhai-based unmanned vessel manufacturer that focuses on developing unmanned boat technologies, such as autonomous navigation and obstacle avoidance.
Currently, the company has innovated 13 models of autonomous ships, with applications in environmental survey, oceanic mapping, marine supervision and urgent rescue to sea emergencies, with military models under development.
Their products have been widely applied in monitoring water quality, hydrogeological and nuclear radiation mapping, and in-ground water research. Some of the companies' flagship unmanned surface vehicles include unmanned surface vessel ME40 and automatic sampling and detection unmanned ship ESM30.
The eight year old company has been awarded around 30 patents and software copyrights, including seven for inventions, the company states on its website. It is established by Dr Zhang Yunfei, a member of the national Talent Plan for the recruitment of foreign experts and a graduate of Hong Kong University of Science and Technology.
In 2014, Yunzhou Tech has received RMB18 million in a series A round of funding from Guangzhou-based investment firm Technology Financial Group and Fang Fund Partners. In addition, in 2016, it raised RMB150 million in a series B round from investors including Vistar Capital, ZhenFund, Fang Fund Partners, Zhencheng Capital and Zhuhai High-Tech Innovation Venture Capital, a wholly-owned investment unit of Zhuhai government.
Stakeholders, including developers and investors, have been assuming an increasingly active role in the robotic vessel field. In April this year, Massterly, an autonomous marine shipping company resulting from a collaboration between Kongsberg and Norway's Wilhelmsen ship management company, launched all-electric and autonomous container ship Yara Birkeland. Foreign marine autonomous technology developers, such as Shone and Sea Machine Robotics, have secured US$5 million and US$10 million in series A rounds this year, respectively. And in August, Samsung Heavy Industries, one of South Korea's major shipbuilders, and Amazon's AWS, teamed up to build an autonomous shipping platform.