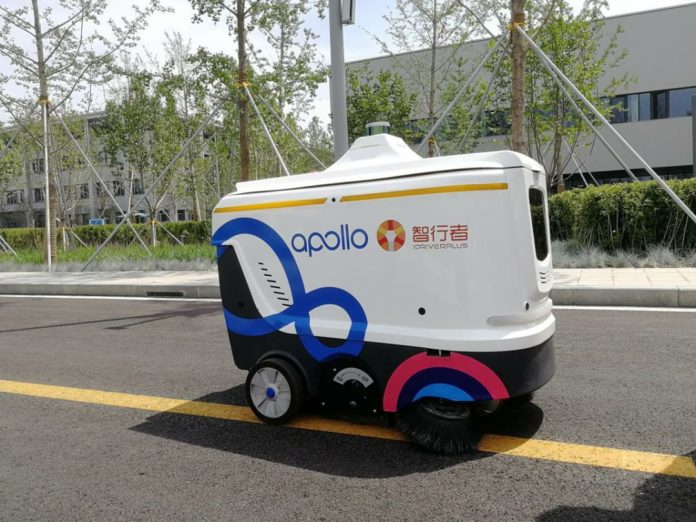 Idriverplus, a Chinese self-driving car manufacturer in Baidu's Apollo platform, has become the most recent firm to acquire the T3 road testing license from the Beijing Municipal Government.

Beijing released its first batch of T3 road test permits for Baidu in March and another Guangzhou-based autonomous-driving start-up, Pony.ai, in July last year. T3 is the highest level that has been issued in China to date. The license structure implemented in Beijing for autonomous driving road tests have five levels, from T1 to T5.
Founded in 2015, Idriverplus is a Beijing-based autonomous driving technology start-up whose four co-founders are all Ph.D. graduates from the automotive engineering department of Chinese elite university Tsinghua University.
The start-up mainly focuses on low-speed unmanned driving technology with utilization in logistics distribution, street sanitation vehicle and passenger carrying vehicle.
In April 2018, the company raised a series B1 round worth billions of yuan, led by Apollo Fund of Baidu Inc., a RMB-denominated equity investment fund that focuses on the automotive industry and autonomous driving field. The round also saw participation from Shunwei Capital and JD.com.
One week later, it bagged a series B2 round with an undisclosed amount from GF Xinde Investment and wealth management firm Infore Group.
It received a RMB1 billion (US$150 million) series A round in 2017 from Shunwei Capital and JD.com, along with a RMB20 million (US$2.95 million) series pre-A round from Innoangel Capital in early 2016.
Chinese authorities have been expediting relevant guidelines and regulations to boost development of autonomous vehicles in the country.
The vehicles will become eligible for public road testings if they have accumulated 5,000 kilometers of daily driving in designated closed test fields and passed assessments, according to regulations for managing road testing for driverless vehicles. The guideline also allow private enterprises registered in China to test up to five vehicles at a time.
The test vehicles must be equipped with monitoring devices that can monitor driving behavior, collect vehicle location information and monitor whether a vehicle is in driverless mode.
Currently, Beijing has earmarked 33 roads with a total length of 105 kilometers for autonomous car testing in the suburb areas outside the Fifth Ring Road and away from densely-populated areas.