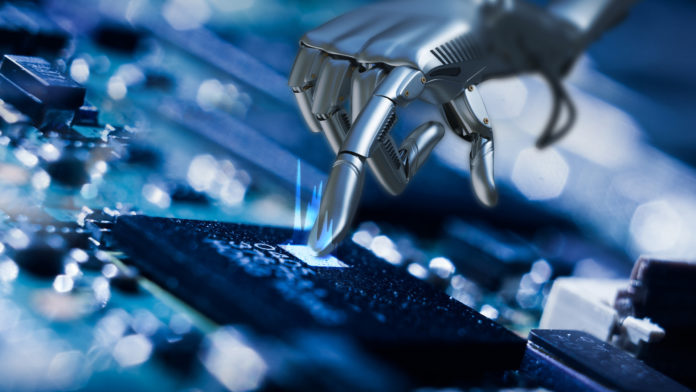 AInnovation, a Chinese artificial intelligence (AI) business solutions provider backed by Sinovation Ventures, has raised RMB400 million (US$58.93 million) in its series A and A+ rounds of financing, said AInnovation at a news briefing in Beijing on Thursday.
The new rounds were led by CICC ALPHA, an investment subsidiary of China's investment bank CICC. Other investors including its parent company Sinovation Ventures and Shanghai-based Chengwei Capital also participated in the new rounds. Huaxing Alpha, an affiliate of Chinese investment bank China Renaissance, served as the exclusive financial adviser.
The global market size of key AI technology exceeded US$55.57 billion in 2018, up 50.2% compared with 2017. Leading the market was the United States, Europe and China, according to statistics conducted by non-governmental engineering and academic organization Chinese Institute of Electronics.
"The influence and market potential of AI technology is much stronger in China than elsewhere due to the country's large population and unique economic system," said Liang Guozhong, chairman of CICC ALPHA, cited by Chinese business news portal PEdaily. "As a key investment area of CICC ALPHA, AI technology is stepping out of the laboratory to march into the application phase amid the maturing big data technology and algorithms. Its commercialization will become the next battlefield."
AInnovation was founded in March 2018 and is headquartered in Beijing. As an AI affiliate of Chinese tech-savvy investment firm Sinovation Ventures, AInnovation's founding team is chaired by Sinovation Ventures AI Institute's chief architect Faen Zhang, Sinovation Ventures' partner Hocking Xu, and Jenny Wang, co-founder of Sinovation Ventures AI Institute.
The company specializes in delivering AI-related products and business solutions to help enterprise customers and partners improve business efficiency and realize digital transformation. According to its website, AInnovation primarily engages in the development of three core technologies, namely computer vision, machine learning and natural language processing.
AInnovation completed an angel round of financing worth more than RMB100 million (US$14.73 million) in May 2018.