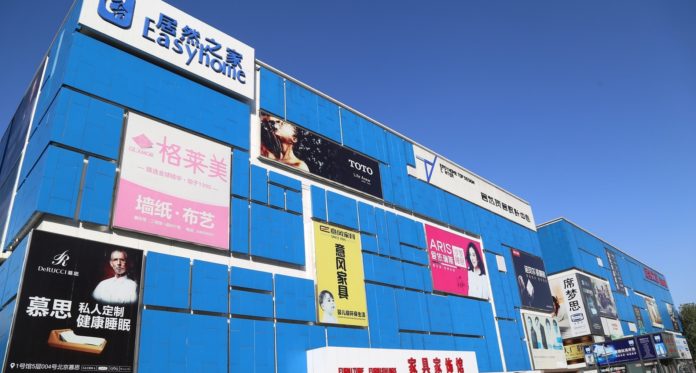 Alibaba-backed Easyhome, the Chinese second-largest home improvement chain, will list its retail unit through a deal worth up to US$5.65 billion with a Chinese state-owned listed retailer, according to statements published on the Shenzhen stock exchange late Thursday.
Wuhan Zhongshang Commercial Group said in the statement that it would buy Easyhome by issuing over six billion shares priced at RMB6.18 (US$0.91) apiece. This would value Easyhome's retail unit at RMB36.3 billion (US$5.35 billion) to RMB38.3 billion (US$5.65 billion), and effectively result in a backdoor listing on the Shenzhen bourse.
The transaction would also reduce Alibaba's stake to 5% only 11 months after it bought up 15% of Easyhome in a RMB5.45 billion (US$865 million) deal in February 2018, as part of the e-commerce giant's push towards its "new retail" layout into bricks-and-mortar businesses.
The deal, once completed, would have Easyhome become the listed company's controlling shareholder. Alibaba and 22 other investors including Sequoia Capital's investment venture, Beijing-based life insurance company Taikang Life and Easyhome's president Wang Linpeng will also own stakes, said Wuhan Zhongshang in the statement.
Easyhome was founded in 1999 and started its business as a small-scale building material market before it developed into China's second-largest home improvement supplies and furniture chain operator. The company's new retail unit operates an online platform for customers to buy items and order services. It recorded over RMB75 billion (US$11.06 billion) in sales volume in 2018.