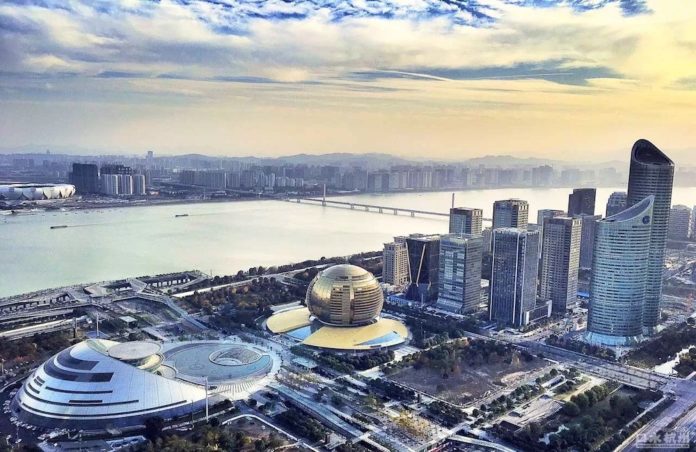 China's eastern Zhejiang province has pledged to set up a RMB10 billion (US$1.48 billion) industrial investment fund to boost electronics industry in the region, the Zhejiang Economic and Information Commission announced in a conference held in Hangzhou last week.
With this fund, the coastal province, whose capital is home to e-commerce giant Alibaba Group, aims to achieve rapid technological innovation in the electronics industry through the development of artificial intelligence (AI), cloud computing and the internet of things industry.
The provincial authority notes the fund will be implemented to support 100 electronics projects and around 100 enterprises across the whole province. More than five innovative AI-powered platforms will be kicked off by the authority to incubate more apps and software related to the upgrading of industrial manufacturing.
Cloud computing has become another main focus of Zhejiang's industrial digital transformation. Its three-year plan indicates that they are striving to accumulate 340,000 enterprises province-wide on cloud technology-enabled platforms by the end of 2019.
The money will also be used to replace workers in assembly lines in 100 manufacturing facilities with industrial robots, automated warehouse equipment and unmanned transport trucks. The initiative for unmanned factories will vastly increase production and improve quality, though jobs will eliminated.
It's the initial step in a comprehensive industrial automation plan for the region that's similar to that of the Donguan city, a sprawling industrial center north of Shenzhen, which launched a "robot replace human" program with mega-corporations in 2015.
China is going all out for automation and high-tech dominance as the country seeks to squeeze out low-end industries, such as plastics, toys, furniture and garments.
China's president Xi has made clear its ambition to upgrade the country's 10 emerging sectors, from robotics, aerospace and new materials to new energy vehicles, in a national 'Made in China 2025' plan unveiled in 2015.