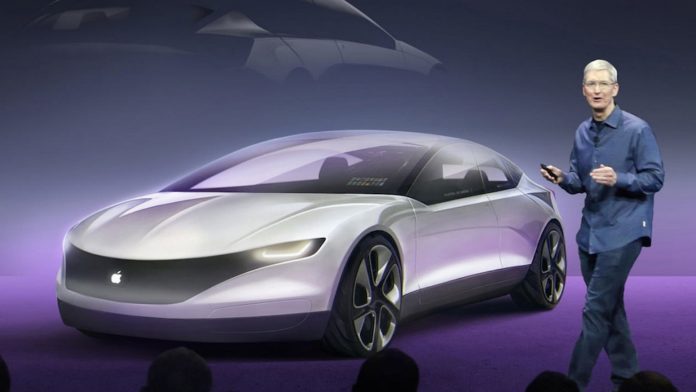 Apple hardware engineer, Chinese national Jizhong Chen, has been arrested by the FBI, just one day before his flight to China. The arrest marks the second case of theft of autonomous vehicle secrets from Apple alleged against a Chinese employee since last July.
Chen was allegedly being sued for stealing autonomous driving secrets from Apple's 'Project Titan' for a start-up in China, according to a federal criminal unsealed complaint seen by Bloomberg this week.
Another fellow employee said that they saw Chen taking photographs in a sensitive work space on January 11, according to the complaint filed in federal court in San Francisco.
The complaint also said employees at Apple Global Security searched Chen's personal computer, where they found thousands of files containing Apple's intellectual property (IP), including technical manuals, schematics, and diagrams. Security personnel also found on the computer about a hundred photographs taken inside an Apple building.
Jizhong Chen has admitted to the FBI that he has taken the photos and backed up some 2,000 files to his personal hard drive, including manuals and schematics for the project.
Chen informed Apple this month that he intended to travel to China to visit his ill father, while, after investigation, Apple found he recently has applied for a job at a China-based autonomous vehicle company.
In July of last year, another hardware engineer for Apple's autonomous vehicle development team, Xiaolang Zhang, was accused of downloading Apple's driverless technology files, including engineering schematics, technical manuals and reports, according to an FBI statement.
Zhang told Apple personnel in April that he was resigning from his job so that he could return to China to be closer to his mother who was ill, however Apple learnt Zhang went to work for XMotors, a Alibaba-backed Chinese company focused on electric automobiles and autonomous vehicle technology.
The arrest comes at a time when China and the U.S. are engaged in a tit-for-tat trade war fight over key issues, such as reciprocal market access and IP protection in the high-tech sector.
In recent months, the chief financial officer of Huawei, Meng Wanzhou, was detained for spying in Vancouver, Canada, and waits possible U.S. extradition. This is among several accusations of China stealing U.S. IP amid prolonged U.S.-China trade talks.