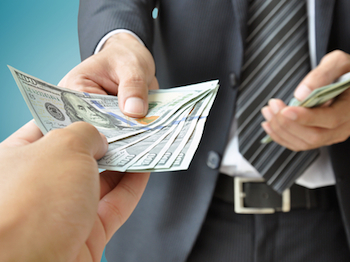 ClearVue Partners, a private equity firm focused on the consumer sector in China, has attracted US$200 million in commitments for its third fund, ClearVue Partners III, from the investment council of America's pension fund Oregon Public Employees Retirement Fund, according to the minutes of a board meeting released on January 31.
The ClearVue Partners III was unveiled in a document filed with the U.S. Securities and Exchange Commission on January 28 — only three days before it received the commitments. ClearVue Partners is seeking to raise US$600 million for the investment vehicle.
The fund will be the third fund under the management of ClearVue Partners, and it is potentially to become the largest one it plans to raise to date. The company's previous two funds were the US$362 million ClearVue Partners II closed in April 2017, and the US$262 million oversubscribed ClearVue Partners raised in February 2014.
The investment vehicle came as the total retail sales of consumer goods in China reached RMB38.09 trillion (US$5.67 trillion) in 2018, up by 9.0% year-on-year, according to statistics released by the National Bureau of Statistics of China in January.
Founded in April 2012 and headquartered in Shanghai, ClearVue Partners operates as a private equity firm that focuses on companies powered by data and technology in China's consumer sector. According to its website, the company typically invests US$10 million to US$50 million of capital in companies at the expansion stage. It especially seeks investment opportunities in food and beverage, consumer lifestyle, consumer internet, and mobile sub-sectors.
The company joined a US$578 million investment in Chinese second-hand car trading platform Souche.com in September 2018. In July 2018, it teamed up with Eight Roads Ventures to lead a US$102 million series A1 round of financing in autonomous driving firm Pony.ai.