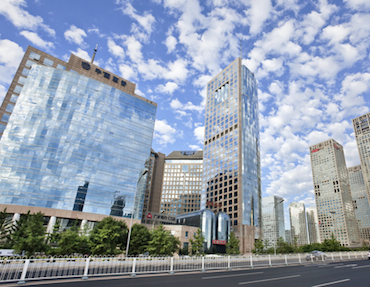 Beijing has launched China's first pilot zone to develop a series of "cost-effective and replicable" practices to bolster the application of next-generation artificial intelligence (AI) technology in the country, the city's commission of science and technology announced on Wednesday.
The pilot zone will seek to reach "world-leading achievements" in AI-related theories, technologies, and applications to form a series of "cost-effective and replicable" practices for the scale-up of AI technology across the nation, said Beijing Municipal Science & Technology Commission in the announcement.
"This will turn Beijing into a source of academic ideas, fundamental theories, talents, and enterprise innovation in the world's AI industry," said the commission.
The authority pledged to ramp up efforts in developing fundamental research and creating an innovative system to delve into the AI applications through joint efforts among the government, academia, and industry. Meanwhile, Beijing will also construct favorable policies, and explore ethical standards for the AI industry.
The launch of the AI pilot zone marks "another important step" made by the capital city to promote the AI development, roughly three months after it debuted a research institute, Beijing Academy of Artificial Intelligence, to realize "disruptive AI breakthroughs." These efforts are parts of China's ambition to take the lead in the world's AI innovation and application by 2030, said the central government in a national plan released in July 2017.