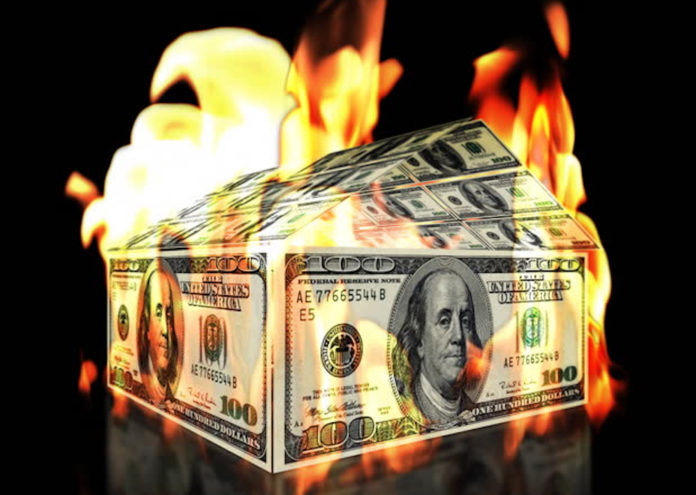 Bluechip investors including Hillhouse Capital, Temasek Holdings and Shunwei Capital may be losing hundreds of millions of U.S. dollars as a Chinese Internet startup collapses.
Iwjw, a self-claimed unicorn hoping to disrupt how properties are bought and sold in China with new business models incorporating mobile Internet technologies, appears to have gone into liquidation.
The company's official website has been replaced by information about a new apartment rental app. Iwji's mobile app, when opened, appears to display an error message, according to Chinese media outlet Yi Magazine, which is owned by the Shanghai Media Group. Yi Magazine also visited Iwji's official registered office but found it does not exist. The new apartment rental app, which replaced Iwjw's official website, also appear to be emptying its office, according to the report.
Beside Hillhouse, Temasek and Shunwei Capital, Morningside Ventures, GGV Capital and Banyan Capital also participated in financing Iwjw. Founded in 2014 in Shanghai, Iwjw's business proposal relates to taking the online-to-offline (O2O) business model to the real estate agency sector in China. The idea was the traditional real estate agency business can be made "lighter" by making part of the home-buying process online, therefore lowering costs to buyers and sellers. If successful, a leading player in this new generation real estate agency business can achieve significant business scale.
The investors bought into the vision. Iwjw reached a valuation of US$1 billion after it raised five rounds of financing in a mere 18 months, a reflection of investor enthusiam back then for O2O startups. The company last completed a US$150 million series E round led by Temasek Holdings and Hillhouse Capital in November 2015, half a year after a US$120 million series D round from GGV Capital, Morningside Ventures, Shunwei Capital, and Banyan Capital in May 2015.
But the company's development did not go as planned. When people make their biggest financial investment in their life time, the process requires significant services, trust, and face-to-face interactions. In addition, as people don't buy homes very often – unlike the so called high-frequency food takeout or stock trading services, for example – the classic Internet business strategy of user acquisition and value generation did not work well neither.
The company earned revenues by charging a 0.5% commission fee from both buyers and sellers on home sales. The fees are just half of the fees traditional real estate agencies charge.
"[The quarterly gross merchandise volume of] Iwjw can rival the one-year business transactions of our competitors," its co-founder Deng Wei once boasted. The company recorded RMB40 billion (US$5.95 billion) in GMV across deals involving over 20,000 houses in 2015, when its homegrown rival Lianjia with at least ten more years experience booked RMB120 billion (US$17.89 billion) in GMV at the same year.
But that proved to be the turning point of the company's growth. As broader market cooled and macroeconomic uncertainties increased, the company fastened its decline. "What I am thinking about is how to survive," said Iwjw co-founder Deng Wei in an interview with Chinese media out Jiemian in November 2018.
But now, besides hundreds of millions of U.S. dollars in losses, both investors and entreprenuers perhaps have learned a valued lesson.