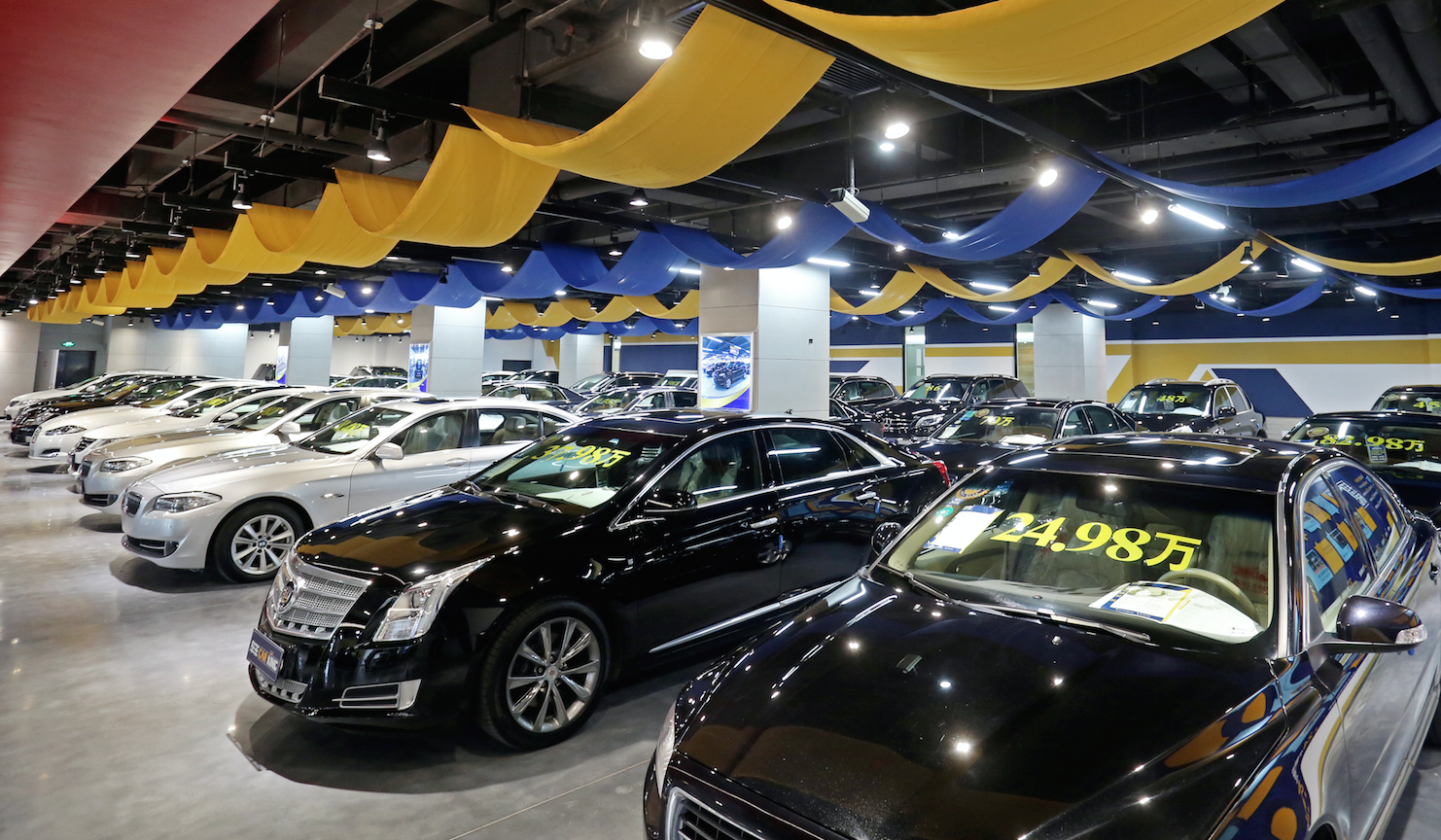 Chehaoduo, a Chinese auto retail services platform previously known as Guazi, has raised US$1.5 billion in a new round of financing led by SoftBank Vision Fund, according to a statement released by its exclusive financial adviser on Thursday.
The massive funding brought the valuation of Chehaoduo to over US$9 billion. It followed a mega-deal secured by Chehaoduo in March 2018, in which it nabbed US$818 million to rank 14th among China's top 30 venture capital deals in the year.
Chehaoduo, which retails automobiles and accessories, was spun off from Chinese classified online marketplace Ganji.com in November 2015. The company offers new and used passenger cars, vans, and sports utility vehicles, as well as automotive parts distribution, finance, and maintenance services. It currently operates two main products, namely Guazi.com, a second-hand car auction and trading portal, and Maodou.com, a car after-sales platform.
The investment came as the global automobile market is undergoing an unprecedented change, in which the application and commercialization of technologies like big data and artificial intelligence (AI) will play a vital role in the transformation of China's automobile industry, said Chehaoduo CEO Yang Haoyong in the statement.
The three-year-old company said that it has grown "strong capabilities in big data and AI" to deliver standardized intelligent detection, evaluation, and pricing of used vehicles. It recorded more than 600 brick-and-mortar stores as of February 2019.
Proceeds of the new round will be used in the research and development of technologies and products to help Chehaoduo "grasp the core of the industrial transformation." The company also seeks to seize a larger market share by financing its marketing and laying out more offline stores.
Chehaoduo collected US$162 million in a series C+ round from Tiantu Capital, DST Global, Nuoweiqi VC, and CKE in October 2018. In March 2018, it raised a US$818 million series C round led by Tencent with the participation of investors like Sequoia Capital China and IDG Capital.