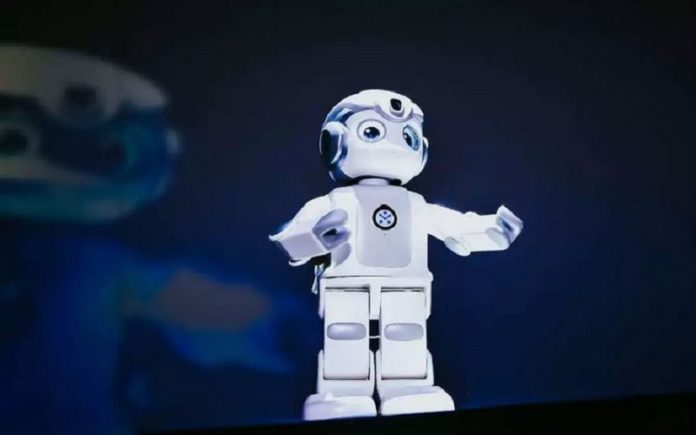 A venture fund of Liangjiang Capital, a Chinese state-owned investment firm based in southwestern China's Chongqing city, has signed an agreement to buy a 1.1% stake in humanoid robot maker Ubtech Robotics, according to a statement released by the local authority on Wednesday.
The transaction is said to serve as a series C+ round of financing in Ubtech, state-owned newspaper Chongqing Daily reported. The report said that Ubtech is also seeking to float shares on China's Nasdaq-style new high-tech board in Shanghai.
A spokesperson of Ubtech declined to provide detailed information of the transaction.
The series C+ round, initially unveiled by Ubtech's CEO Zhou Jian at a company annual conference in September 2018, was expected to value the company at US$10 billion. Zhou said at the company event that Ubtech would reach a valuation of about US$30 billion to US$50 billion in the following three to five years.
The deal came after Ubtech raised a US$820 million series C round led by Chinese social media and gaming giant Tencent in May 2018. The previous round, touted by Ubtech to be the largest round ever raised in the artificial intelligence (AI) field, valued the company at US$5 billion.
Ubtech was founded in 2012 to develop consumer humanoid robots for entertainment and educational purposes. The company delivers various products including consumer humanoid robots of Alpha series, interactive system of robotic building blocks "Jimu Robot," cloud-based intelligent humanoid service robot "Cruzr" and "Star Wars First Order Stormtrooper Robot," in cooperation with Disney.
The investment in Ubtech is in consistent with the future development direction of the Liangjiang New District in Chongqing, said Zhu Jun, executive director of Liangjiang Capital. The cooperation will help Liangjiang New Area to seize a place in emerging industries such as AI-enabled service robots.
Liangjiang Capital, fully known as Chongqing Liangjiang Equity Investment Fund Management Co., was founded in July 2013 by Liangjiang Industrial Development Group, a wholly-owned enterprise of the local authority at the Liangjiang New District in Chongqing. The company recorded about RMB4.92 billion (US$733.68 million) in assets under management as of December 2017.
Ubtech raised a US400 million round led by Tencent in 2017. One year earlier, CDH Investments also poured US$100 million in Ubtech.