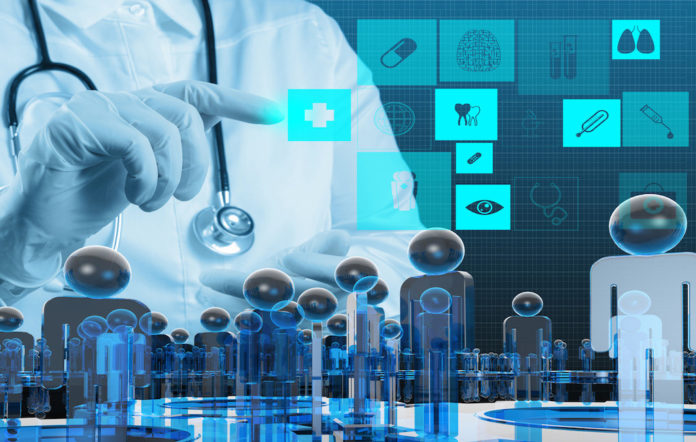 Semacare, a Chinese artificial intelligence (AI) start-up specialized in heart health, has secured a series pre-A round of financing worth tens of millions yuan led by Shenzhen-based venture capital firm Initial Science Value Investment, a company executive told China Money Network on Thursday.
Semacare collected the fresh funds only one month after its inception in late January. The Shenzhen-based company primarily develops AI-enabled hardware and big data analysis platforms to provide real-time supervision of consumers' heart condition.
"The heart disease-focused healthcare AI market in China just took off. The Chinese market is about one decade behind that of America," said Semacare co-founder and COO Roger Luo in a phone interview with China Money Network. "The development of the Chinese AI healthcare industry has reached a peak amid the capital winter in 2018, during which most market players gradually figured out how to combine AI with healthcare to deliver truly valuable applications."
"Most companies currently focus on the AI application in medical imaging, whereby only a few companies have developed mature products in healthcare-focused big data, electronic medical records, and heart disease treatment. I believe there will be a breakthrough in these areas in the following two years," said Luo.
The company plans to launch a new featured product named "Zhixintie" in 2019 to track heart diseases like high blood pressure, coronary heart diseases, and myocarditis. The product, claimed to have an accuracy rate as high as 97.9%, can also identify, locate, and conduct real-time diagnosis for arrhythmias.
The company said that it has already sealed a cooperation agreement with a Chinese smart bracelet maker to insert their products into wearable devices, which can help consumers in preliminary detection of heart diseases. Its products can also issue heart health tracking reports to help patients fast track while visiting a doctor in the hospital. Semacare is seeking to expand the business scope to explore more applications of clinical data with companies in fields like insurance, pharmacy, fitness, and intelligent hardware development.
Proceeds of the new round will be used in the research and development, and production of the new product, Zhixintie. The company will also use the capital for its team construction.