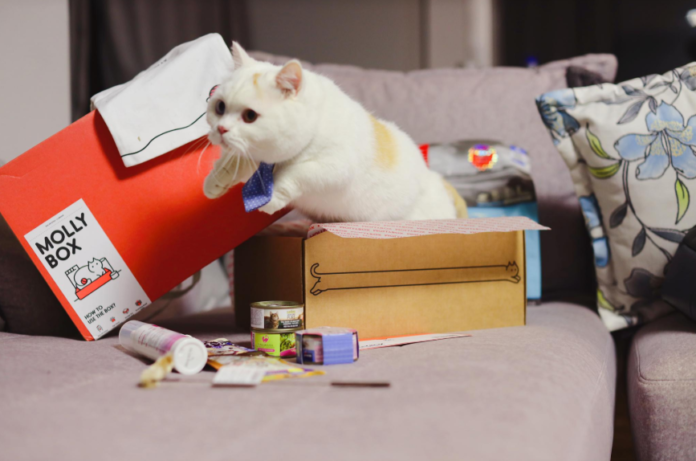 Chinese pet food brand Mollybox has raised a US$13 million series B round of financing led by venture capital firm DCM Ventures and pet food producer Mars-backed Digitalis Ventures, according to a company announcement released on Tuesday.
New investors including Seek Ventures, FJ Labs and Tekton Ventures, as well as existing investors Unity Ventures and Long Capital, also participated in this round.
Founded in 2017 by Xolo (Cayman) Limited, Mollybox is a subscription-based e-commerce cat food provider. The company not only provides cat staple food, snacks, and toys but also sends cat owners a "surprise box" every month filled with various kinds of cat snacks and nutrition products to expose consumers to new products. Users are allowed to purchase subscriptions monthly, quarterly or annually.
The company claimed to have 30,000 subscribers with the highest monthly turnover reaching RMB20 million (US$2.97 million) in 2018. This is mainly due to China's rising pet market amid urbanization brought by more young people flocking to cities for education and jobs, said Mollybox in the statement.
"With the continued trend of urbanization in China, our prospects continue to be very good. Young people are flocking to cities, and when they do so they leave friends and family behind. They become lonelier, and more and more of these young people are starting to keep pets. This is a good environment in which a subscription-based service can expand its business," said Ju Yi, founder and CEO of Mollybox.
The Shanghai-based company raised a US$3.8 million series A financing round from DCM Ventures, Atom Ventures and Unity Ventures in 2018. It also raised a RMB 4.2 million (US$0.6 million) series pre-A round from Unity Ventures, Long Capital and Hexi Capital in 2017.
Before that, it received a RMB2 million (US$0.3 million) angel investment from Unity Ventures in 2016 and a RMB1.5 (US$0.2 million) seed investment in 2015.