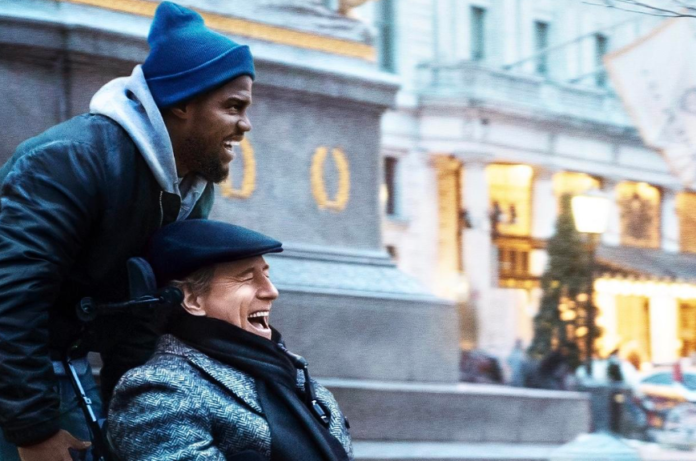 Chinese private equity firm Hony Capital and TPG Growth, the growth capital investment unit of private equity giant TPG Capital, have jointly led a $700 million investment in American media firm STX Entertainment.
STX Entertainment, a California-based upstart studio behind box-office successes like "The Upside" and "I Feel Pretty," collected the fresh funds as a combination of equity and refinancing of debt, said STX chief financial officer Andrew Warren in a Monday morning memo cited by the Los Angeles Times.
"This financing represents another major milestone for STX and shows the unwavering support and enthusiasm of our investors," said Warren in the email to employees. "There is no question this transaction is a direct acknowledgment of your achievements."
The additional capital, which includes more than US$100 million in equity, will help STX release more movies, grow its TV business and pursue acquisitions, according to a person familiar with the matter cited by the report. The five-year-old media and entertainment company is considering deals to purchase assets including film libraries and international television production companies. It plans to release 15 movies in the fiscal year 2019, compared with about 10 in 2018.
STX was founded in March 2014 by film producer Robert Simonds. Another co-founder Bill McGlashan, who established TPG Growth, has been put on indefinite leave by TPG Growth after reports surfaced of his involvement in a U.S. college admissions scandal earlier this week.
Warren said in the email that the revenue of the company grew 125% in fiscal 2018 compared with the prior year. He claimed that STX had "firmly established a winning model for profitable films, with 12 of our last 14 films in profit." The company primarily makes and releases movies with budgets between US$20 million and US$80 million.
The company is also known for its deep ties to China — the world's second-largest box office market. The company raised a venture round led by Hong Kong telecom business PCCW and Chinese internet giant Tencent in March 2014. Financial details of the venture round remain undisclosed.
STX made plans in 2018 to seek for a US$500 million initial public offering in Hong Kong, which would have valued the company at over US$2 billion. But STX shelved the plans months after filing a prospectus due to severe turbulence in the stock market.