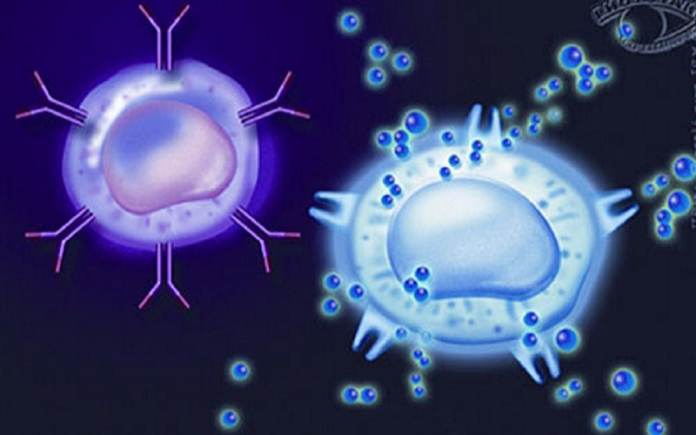 Chinese biotech start-up GenoImmune has secured RMB120 million (US$17.87 million) in a series A round of financing led by GF Xinde Investment Management Co., a private equity affiliate of GF Securities, said GenoImmune in a statement released on Wednesday.
GenoImmune was founded in February 2017 in central China's Wuhan city to specialize in the immunotherapy for tumors. The company operates as a subsidiary of Chinese biotech firm Shenzhen Huada Gene Technology Co., which holds a 71.64% stake, according to Chinese business data provider Tianyancha.
Shenzhen Huada Gene Technology Co. is led by Wang Jian, co-founder and president of one of the world's largest genome sequencing center BGI Group. Sun Yingjun, the executive vice president of BGI Group, serves as the supervisor of GenoImmune.
GenoImmune utilizes life digital technology to stimulate the vitality of human immune system against tumors and develop prevention and treatment programs targeting tumor-specific antigens to benefit patients.
After five years of scientific research, the company has developed its own core technology of cellular immunotherapy named "Neo-T" (Neoantigen-based Tcell Therapy), which extracts tumor-specific antigens from massive tumor life information and produce biological products for tumor targets therapy.
Xie Yongyuan, deputy general manager of GF Xinde, said GF Xinde invested in GenoImmune due to its research ability in personalized treatment and accumulated industry data and professionals.
Proceeds of this round will be used to promote the registration and clinical exploratory research of the new antigen treatment product "Neo-T."