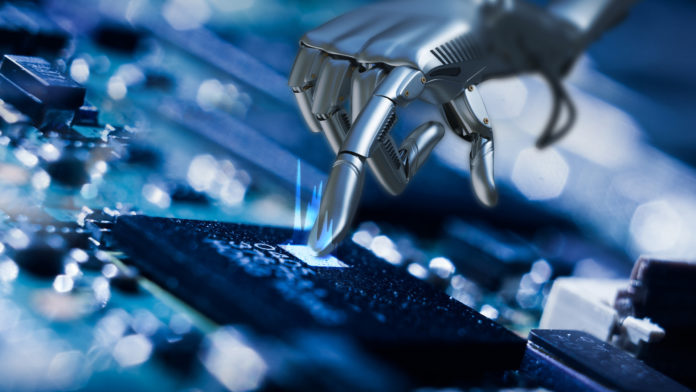 Chinese smart robotic solutions provider Gaussian Robotics has raised about RMB100 million (US$14.90 million) in a series B round of financing led by industrial investment fund Grand Flight Investment, said Gaussian Robotics at a news briefing in Beijing on Tuesday.
Returning investors including California-based venture capital firm Seven Seas Partners and tech-focused BlueRun Ventures also participated in the new round.
Gaussian Robotics, fully known as Shanghai Gaussian Automation Technology Development Co., was founded in October 2013 to provide commercial end users with smart robotic solutions. The Shanghai-based company primarily engages in the development of simultaneous localization and mapping (SLAM) technology to allow service robots to navigate in banks, restaurants, elevators, and other conditions.
The company has developed a series of products including cleaning robot Ecobot, autonomous sanitation vehicle Ecodrive, security robotic solutions, and indoor delivery robotic solutions. The company has provided services to over 200 large-scale corporate clients in seven countries in the world in 2018.
"Gaussian Robotics is currently valued at more than US$100 million," said Gaussian Robotics founder and CEO Cheng Haotian. He said the company will increase investment in the research and development of new technologies, improve its product line, and further expand production capacity. It plans to build an over-5,000-square-meter plant for robots manufacturing in 2019.
Chen said the company will also pay more attention to develop the autonomous driving technology upon the completion of the new round. "The autonomous driving market drove up an excessive expectation in the past years. Currently, the industry has gradually entered into a downtime, during which the focus will become the application of the technology," said Chen.
Gaussian Robotics completed a series A round of financing worth tens of millions of U.S. dollars from Seven Seas Partners and BlueRun Ventures in May 2018.