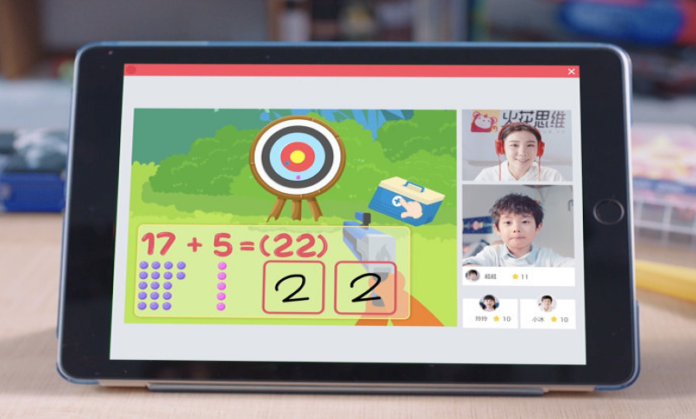 Huohua Siwei, a Chinese online mathematics and science education platform, has secured US$40 million in a series C round of financing led by China-focused early-stage venture capital firm Northern Light Venture Capital and Longhu Capital, according to a statement released on Monday.
Returning investors, including Sequoia Capital China, IDG Capital, Lightspeed China Partners, Hike Capital and GSR Ventures, also participated in this round.
Huohua Siwei, operated by Beijing Xingengyuan Technology Development Co Ltd, was founded in 2017 to focus on mathematics and science thinking training for children aged three to ten. The platform has recorded over 20,000 students and nearly 500 full-time teachers, with almost 85% students renewed their study contracts in the past one year after its inception in March 2018.
Huohua Siwei offers one-to-many online live streaming courses and interactive game sessions to develop students' thinking and concentration abilities in three main areas, namely spatial thinking, logical deduction, and graphic and calculation capability.
Academic education for all-round development should not only transfer knowledge of a specific subject but also cultivate students' comprehensive abilities, said Luo Jian, founder and CEO of Huohua Siwei.
Huohua Siwei has a strong technical team to help realize the ideas of their quality teaching crew, which is why we were attracted the first time seeing their products, said Lin Lu, partner of Northern Light Venture Capital.
Proceeds of this round will be used in the development and upgrade of its teaching content.
The Beijing-based company raised a US$15 million series B round led by IDG Capital and Hike Capital in May 2018, which was followed by a US$20 million series B+ round in June 2018. The series B+ round was led by Sequoia Capital China with participation from Northern light Capital Ventures, Lightspeed China Capital, IDG Capital, Hike Capital and GSR Venture.
The company also raised a series A round of financing led by Lightspeed China Partners and IDG Capital in 2016, without disclosing financial details.