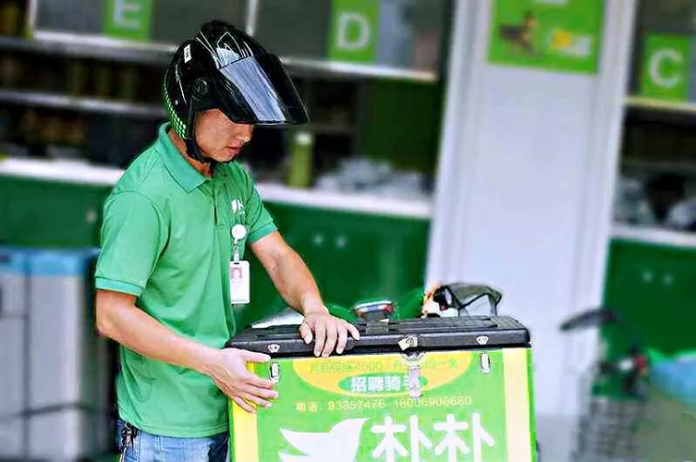 Chinese fresh food e-commerce platform Pupu Mall has raised a US$55 million series B1 round of financing from an undisclosed domestic USD-denominated fund, according to a statement released on Wednesday.
Pupu Mall, fully known as Fuzhou Pupu Mall E-commerce Co Ltd, was launched in September 2016 in southeast China's Fuzhou city to provide 30-minute fresh food delivery service. The company applies a "front warehouse plus online operation" retail model. Instead of opening brick-and-mortar stores, Pupu Malls operates small independent warehouses around residential communities to conduct commodity turnover, short-term storage, sorting, and distribution.
Pupu Mall provides 3,600 stock keeping units (SKUs) covering various products like fruits, vegetables, meat, poultry, seafood, grains, snacks, and other daily necessities. Products are delivered to users' apartments in an average of 24 minutes after they place orders through Pupu Mall's mobile app and WeChat mini-program.
The Fuzhou-based company raised a series A round and a series pre-A round in 2018, without disclosing the financial details.
The Chinese fresh food e-commerce market is growing steadily with the support of a great amount of venture capital investment. Last November, Legend Capital and an investment unit of Alibaba Group led a RMB100 million (US$15 million) series A round in seafood business to business (B2B) e-commerce start-up Gfresh.
Dingding Fresh Food raised a nearly RMB100 million (US$14 million) series A round from Hidden Hill Capital in October 2018. Earlier in the same month, Goldman Sachs Investment Partners and Chinese internet giant Tencent led a US$450 million financing round in Chinese fresh produce e-commerce platform MissFresh.