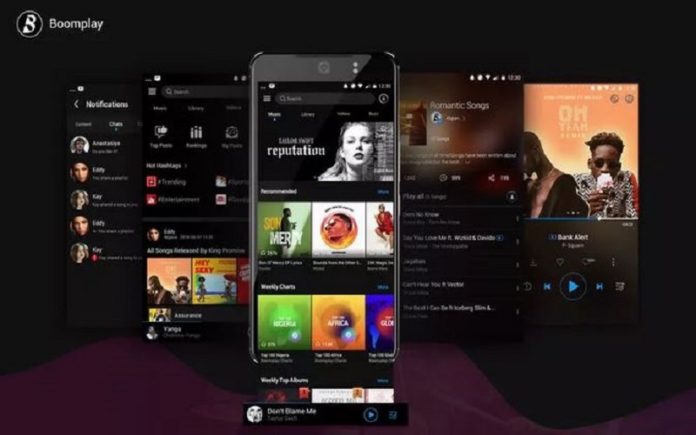 Boomplay, a music and video streaming platform developed by China's Transsnet Music Limited, has secured US$20 million in a series A round of financing led by Chinese venture capital firm Maison Capital to further cement its position in the African market, according to a statement released on Wednesday.
Boomplay, launched in Nigeria in 2015, primarily targets the 1.3 billion population in Africa by providing African local and urban music, as well as music and videos worldwide. With its service available on Android, iOS and Web, users can stream songs and videos online free of charge, subscribe to one of the daily, weekly or monthly plans to save songs and videos to play whilst offline, or purchase content to download.
The service was initially set up by Tecno Mobile, a Hong Kong-based Chinese mobile phone manufacturer owned by Transsion Holdings. In December 2017, Transsion Holdings joined hands with Chinese internet giant NetEase to create a joint venture, Transsnet Music Limited, which became the developer and operator of Boomplay as part of strategic cooperation between the two companies.
Boomplay sealed agreements with Universal Music Group and Warner Music in November 2018 and January 2019, respectively, to distribute content from their music labels. The brand has recorded more than 42 million active users and five million songs as of February 2019.
"The African music and entertainment industry is still at the early stage compared with mature markets like China, the U.S. and Europe. Due to local infrastructure constraints, music is still one of the most popular entertainments in the continent. The entire industry has huge development potential and various business possibilities," said Li Xin, managing director of Maison Capital.
Proceeds of this round will be used for music content expansion, product upgrades and talent recruitment to further consolidate its leading position in the African market.