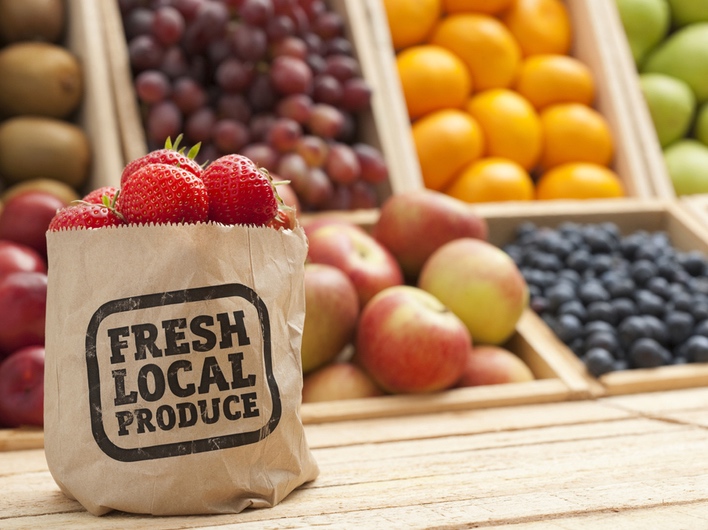 Chinese internet giant Tencent has led a RMB2 billion (US$297.04 million) series B round in Yipin Shengxian, seeking to equip the fresh food chain supermarket with its smart retail solutions, said Tencent in a statement released on Friday.
China-focused US$2.5 billion private equity firm Capital Today, Shanghai-based Eastern Bell Venture Capital, and Longzhu Capital, a venture capital fund launched by Chinese on-demand services giant Meituan-Dianping, also participated in the new round.
"The Chinese fresh food retail market is a great arena with numerous competitors operating under different business models. Community fresh food brands like Yipin Shengxian have become 'the food market adjoining residential quarters' to bring customers convenient and cost-effective shopping experience," said Tencent in the statement.
Tencent plans to help Yipin Shengxian enhance operation efficiency by digitalizing its business with Tencent's smart retail solutions to provide better online and offline user experience to customers.
Yipin Shengxian was founded in November 2017 by Jiang Jianfei, the former executive at Tencent-backed supermarket operator Yonghui Superstores. With offline stores mainly built in shopping centers near residential areas, the company primarily offers fresh fruits and vegetables, fresh meat, snacks, and other kinds of fast-moving consumer goods.
Customers can place orders on an online-to-offline (O2O) mobile app called "Yipin Daojia" and have their goods directly delivered to their apartments, or offline stores nearby. The Chongqing-based company has launched over 400 offline stores to provide 24-hour service in 13 capital cities in China. It seeks to expand the number of its offline stores to more than 1,000 in 2019.
Proceeds will be used to help Yipin Shengxian construct a smart retail system to integrate its online and offline services with technologies like big data, cloud computing, and artificial intelligence (AI). The company also plans to build more brick-and-mortar stores, and the corresponding logistics service and food processing centers.
The company completed a series A round from Capital Today in August 2018, without disclosing the financial details.