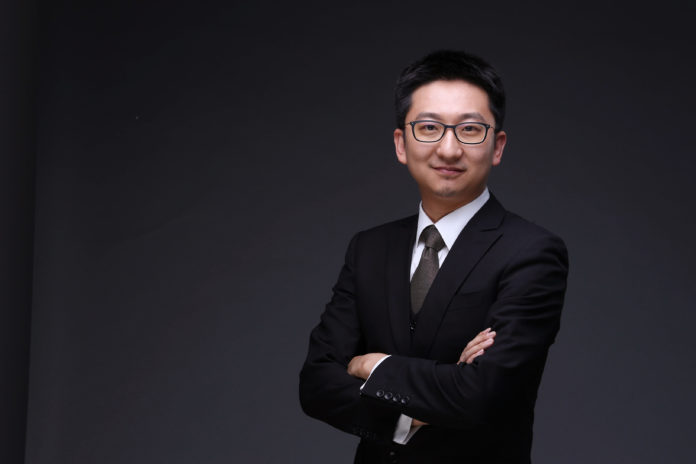 Chinese co-working space operator Ucommune is seeking to maximize the value of the thousands of start-ups and entrepreneurs on its platform, by bridging start-up resources with Chinese schools and students through a newly-introduced brand, Ucommune Academy.
"We're trying to figure out the future [development] direction of the co-working space because co-working is a new concept in China, with only three to four years' history," said Josh Zhang Peng, chief strategy officer of Ucommune and executive headmaster of Ucommune Academy, in a phone interview with China Money Network earlier this month. Zhang said that Ucommune believes education is an effective avenue to test if the new business model can truly help them export start-up resources and capacities.
Ucommune launched the new brand as the Chinese government is aspiring for home-grown innovation and an upgrade of its economy in the industrial value chain. Chinese educational institutions were among the first group to answer the government policy by starting to provide entrepreneurship and innovation education to students in senior schools and universities. "But the Chinese market already stepped forward, while schools are slow to catch up, so we think maybe our capacity in serving the market can be helpful in building the equivalent entrepreneurship education," said Zhang.
Josh Zhang Peng is the chief strategy officer of Chinese co-working space operator Ucommune and executive headmaster of Ucommune Academy, an entrepreneurship and innovation education affiliate launched by Ucommune in March 2019.
Ucommune Academy raised nearly RMB10 million (US$1.48 million) in an angel round led by Letai Capital, an investment vehicle of Chinese online learning service provider Shanghai Retech Enterprise Management Group. The company already forged cooperation with a few universities in Beijing, with a 2019 plan to scale up across China through collaborations with over 50 schools.
Read an interview Q&A below. Also subscribe to China Money Podcast for free in the iTunes store, or subscribe to our weekly newsletter.
Below is an edited version of the interview.
Q: Can you give us a brief introduction of Ucommune Academy, including what does it do, and what are the reasons behind the launch of this brand?
A: Ucommune Academy was launched in 2018. As we have gathered over 10,000 small and medium enterprises on our co-working platform Ucommune after three-and-half-year operation, we want to maximize the value of these companies and entrepreneurs.
Since 2014, Premier Li Keqiang launched the so-called "massive entrepreneurship" as a national policy, universities are actually among the first group of institutions to answer the government's appeal. A lot of Chinese universities started to build their entrepreneurship academies or entrepreneurship faculties. But since universities don't a resourceful start-up related ecosystem, Ucommune Academy wants to help universities build their entrepreneurship education.
Universities and senior schools are the first tier we target by helping students start their own projects and businesses. We seek to select high-end entrepreneurs: someone who has run a business for over one year; someone who already attracted venture capital in series A or B round; someone who is a pioneer in a certain industry. We send these entrepreneurs to schools to teach students how to start a business. By doing so, we try to link the market with universities, and also give universities more innovative ideas, information, support, and service in their entrepreneurship education.
Q: What are the most frequently-asked questions from these young students you've talked to?
A: The most frequently-asked question is: If I start a business, what could be the most valuable industries to start with? Because they don't know the general trend. To give them the answer, we usually select the most popular industries based on the start-ups on the Ucommune platform, probably AI (artificial intelligence), big data, and mobile internet. And then, we bring speakers to schools to share their stories, practical cases, and industry forecasts to help students decide which industries interest them the most.
Q: Maybe you can also share with us some feedback from the Ucommune start-ups, in terms of their comments on the new brand, Ucommune Academy?
A: We already selected over 200 entrepreneurs from the Ucommune platform to serve as Ucommune Academy teachers to mentor at school. Firstly, these entrepreneurs can receive feedbacks from students on their services and products as a market trial. Secondly, Ucommune Academy is actually a corporate social responsibility (CSR) project so entrepreneurs served by Ucommune feel responsible to share stories and experience with the young generation. We're in the process of publishing a Ucommune Academy textbook about how to start your own business.
Q: What is the consideration behind the combination of the co-working industry and talent education service?
A: I think co-working can add value to many other industries not limited to education. We're trying to figure out the future direction of the co-working space because co-working is a new concept in China, with only three to four years' history. We need to find the value of the entrepreneurs, companies, and systems on the co-working ecosystem.
Education is the first field we test. Because education is the easiest direction to test if our business model is correct or not and if we can truly export our start-up resource and capacity. Back to 2014 after China started to promote the mass entrepreneurship policy, educational institutions were among the first group to answer the call and take actions to promote start-up ecosystem in education. But the Chinese market already stepped forward, while schools are slow to catch up, so we think maybe our capacity in serving the market can be helpful in building the equivalent entrepreneurship education.
We're also negotiating with different government bodies, institutions, and groups like retired soldiers.
Q: How will you comment on the current innovation condition in China? What are the major obstacles that bar Chinese start-ups from developing and scaling up?
A: Currently, China is one of the most popular market for innovation because the market is very well educated in using mobile internet and various payment systems. It's easy to attract Chinese young people to pay for innovative ideas. But the negative point is the competition in the Chinese market is very cruel. Whenever you have an idea, it can't be a unique idea because copycats and followers will emerge very soon. If you can't develop the idea fast enough, you might lose your market advantage.
I was at an event in Japan about two months ago. One Japanese reporter asked for my opinions on the differences between entrepreneurs in Japan and China. My answer is: Chinese young entrepreneurs are very confident "continuous entrepreneurs," which basically means they are "continuous losers" who have failed to sustain numerous different start-ups at different stages. But they are not afraid of losing because the society is open to entrepreneurs even to their failures. It's also because the government has various policies to support different industries, so it's very easy for them to access investments from the government, venture capital firms, universities, and other sources.
Q: As a serial entrepreneur with nearly ten-year experience, what do you think of the most every day?
A: I started several projects when I was an entrepreneur to run my own company. Every day when I opened my eyes, the only thing I thought of was how to survive: How to survive in the competition? How to make a better return for my team and investors? How can I be responsible for team members?
The main point is I think young entrepreneurs should take their businesses seriously because it will become a responsibility. It's not a game or play. If you can't take the responsibility from your team members and business partners, it's easy to fail not only your business but also your personal reputation.
Q: What industries will be the most popular ones in the next three to five years?
A: My personal suggestion is AI, education, and healthcare. For healthcare, I think more old people in China need technology to help them live a better life. For education, the Ministry of Education recently launched a new policy, which stipulates that more schools should join the start-up development incentive compared to the previous policy which required only top schools to set up entrepreneurship faculties. This will generate a huge market for entrepreneurship education. The AI craze is undoubted as we have a massive amount of data produced from smartphones every day.
Q: Some venture capital firms we talked to before think that the valuations of Chinese AI companies are inflated. What's your comment on it?
A: I think not only the AI industry but also many industries are overvalued in the past three years. Because the venture market in China, even in the U.S., was so hot in the past three years that it's easy for people to invest. It's because the Chinese government was pushing the market forward by encouraging investment and start-up business. However, the situation is different now. The global market is going down. The market is becoming more practical and rational. But a good AI company can always get capital whatever the market is like.
I think the capital winter will continue. Most venture capital firms have spent massive amounts of money in the past three years, but their general partners and limited partners haven't provided them with more money. I think the capital winter will probably last for two or three more years. This will urge young entrepreneurs and start-ups to think how their business models can actually earn money.
Q: You mentioned one of the major impediments for Chinese young entrepreneurs is followers and copycats. Do you think this has barred China from being innovative?
A: I observed that some Chinese companies are spending time to fight with these copycats. But it's hard to say if the copycat and follower issue will bar China from being innovative or not.
Because the Chinese market is big enough for companies to test various ideas. A few years ago when we had the bike-sharing craze, we had about 700 bike-sharing firms nationwide at the peak time. As we saw bike-sharing giants like ofo and Mobike, we also saw several hundreds of other market players at the same time. It is a very typical type of the Chinese competition, in which enormous identical competitors flew into a single market at the same time with some growing faster while others dying out. The same competition circle happened in the O2O (online-to-offline), sharing economy, and social media industries in China. The main point is you can't expect yourself to be the only player in the market, so you have to run faster enough.
Q: Ucommune Academy just raised a new round of financing. What will be its business priority in 2019?
A: Our priority is to invite some professional teachers who have been involved in the innovation education for over ten years to join Ucommune Academy and help us enhance our online-offline education content and rebuild the education structure.
In 2018, we forged cooperation with five to six universities, mainly in Beijing. We seek to scale up across the nation by cooperating with over 50 schools in 2019. The investor in our new round is a well-known education group who has partnered with different schools. We may use their channel to make our business grow faster.
The main challenge is that it's a new business model, so we have no business pattern to follow in terms of how to link start-up resources in the market with universities' innovation education.
Q: Basically, I think we can take Ucommune Academy as a combination between the co-working space and talent pipeline education. How will this business model develop in the following three to five years?
A: Our major customer will still be schools in the first one to two years, like a To-B (to-business) business in which schools pay us for our innovation and entrepreneurship education service. After the first two years, we will consider a value-added service that I call it "before-career education," like a To-C (to-customer) business that we provide fresh graduates with career guidance, such as how to start a business, how to develop career in a company, how to make yourself more valuable. We may also provide services to Chinese local governments who arrange the so-called "innovation competition" or "innovation training camp."
In terms of the market competition, Ucommune Academy is the first to realize the new business model. I think we are relatively free from any competition as of now. But if there's any in the future, it should be a similar co-working space operator who can also provide the education industry with enough and continuous entrepreneurs.