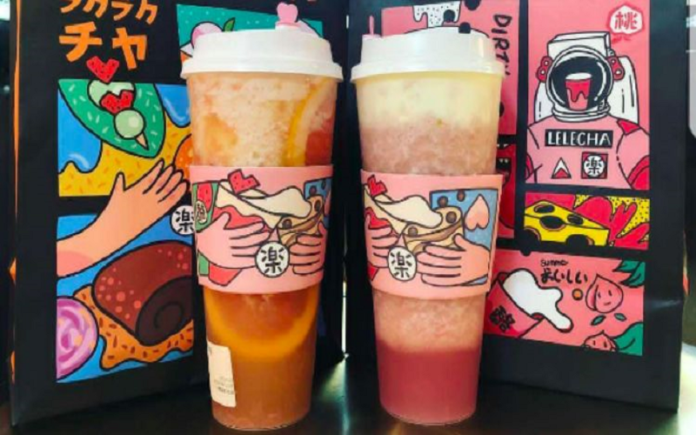 Chinese fruit tea brand Lelecha has raised RMB200 million (US$29.81 million) in a series pre-A round of financing led by venture capital firm Vertex Ventures, said the investor in a statement released on Wednesday.
Chinese early-stage investment firms Ruchuan Capital and Z&H Investment, investment banking advisory and private equity firm Hina Group, and Prometheus Capital, a family fund of Chinese business magnate Wang Jianlin, also poured money into the new round.
Lelecha, founded in October 2016, primarily provides customers with fruit cheese tea and Taiwan-style bread. According to the statement, the company currently operates nearly 30 stores in Chinese first-tier cities including Beijing, Shanghai, Guangdong, and Hangzhou, with the average monthly sales of each store being over RMB1.6 million (US$238,552).
The Shanghai-based company, which recorded about 20% growth rate in 12 stores in March, plans to open nearly 50 new stores by entering eight cities with focuses on the Chinese eastern and northern regions in 2019, said Lelecha founder and CEO Wang Jian. Financially, the company is on the path to raising a series A round.
Amid the evolving retail industry and people's changing consumption habits, Vertex Ventures seeks to identify investment opportunities in emerging consumer brands, said Xu Ying, general partner of Vertex Ventures. She said the tea and bakery market, which targets the young generation, is growing drastically with great development potential because the traditional extensive business model no longer suits the current detailed brand operation demand.
Proceeds of this round will be used to build new stores, and finance the construction and improvement of its supply chain system and data system.