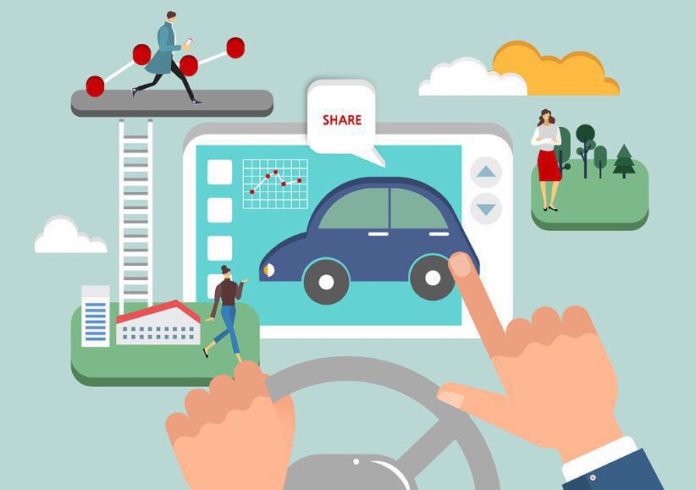 Chinese state-owned automakers and the country's internet firms including Tencent and Alibaba Group have jointly launched a private equity company last week, planning to invest RMB9.76 billion (US$1.45 billion) in a ride-sharing company that is featured with new energy vehicles (NEVs).
The private equity firm, dubbed "Nanjing Lingxing Equity Investment Partnership Enterprise" for now, was launched on April 2 with RMB10 million (US$1.48 million) in registered capital. The company will primarily finance a ride-sharing joint venture among these internet companies and three state-owned automakers, namely Changan Automobile, FAW Group, and Dongfeng Motor.
The partnership is formed to build "an intelligent mobility ecosystem" featuring connectivity and sharing to offer the public "a more pleasant mode of transportation" with higher quality, safety and efficiency, said Changan Automobile when it initially unveiled the proposed establishment of the private equity firm in a statement released on March 22.
According to the statement, Tencent, Alibaba and other three investors subscribed a total of RMB2.25 billion (US$334.93 million), while the three state-owned automakers each contributed RMB1.6 billion (US$238.16 million) to the newly-launched private equity company. Chinese online retailer Suning.com also poured RMB1.7 billion (US$253.05 million) into the new firm.
The cooperation comes as the ride-sharing market worldwide is expected to present an over 80% year-on-year growth rate in the following five years, as per statistics from Roland Berger. At the same time, Chinese traditional carmakers are feeling an increasing necessity to arm their enterprises with more innovative technologies and business models. The Chinese auto market suffered from the first sales decline in the past 28 years, with about 28.08 million vehicles sold in 2018, down 2.8% year-on-year, according to China Association of Automobile Manufacturers (CAAM).
"Dongfeng Motor plans to take good advantage of the rapid growth in the ride-sharing and mobility service industry. The joint venture will bridge customers with automobile manufacturers through integrated capabilities of online transportation platforms, offline ride-sharing firms, asset management companies, and big data centers," said Dongfeng Motor in a seperate statement.