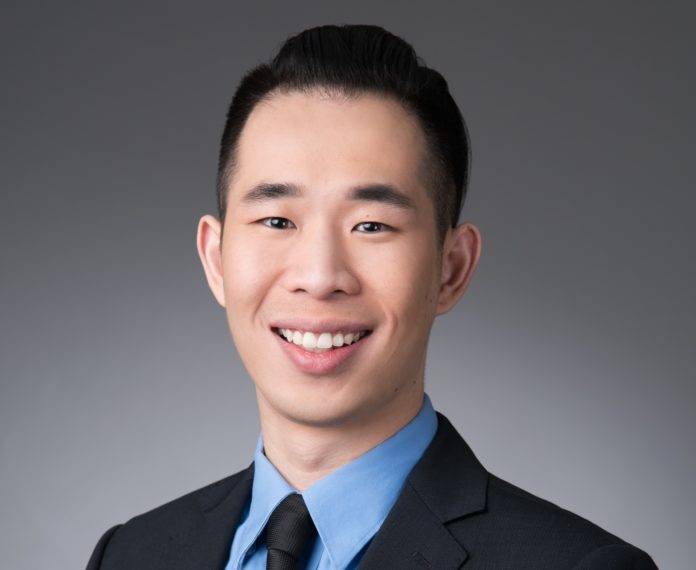 Hong Kong-based online trade finance platform Qupital believes that companies in this field should get their companies combat-ready before a market saturation arrives in the next three years.
"The current competition in the market is actually not fierce…There is competition but there is still a long way to go, probably three years, before we can witness a market saturation in the SMEs (small and medium-sized enterprises)-focused trade finance field," said Qupital founder Andy Chan in a phone interview with China Money Network earlier this month.
Chan said online trade finance platforms, which facilitate e-commerce and both domestic and international trade, should take the opportunity of the three-year buffer period to speed up the application and credit monitoring process with technologies like blockchain.
The Chinese cross-border e-commerce market has reached RMB7.9 trillion (US$1.17 trillion) in 2018, up 25.39% year-on-year, according to a report from Chinese market research firm Analysys. The market is dominated by small and medium-sized players as the report shows that merchants with less than US$2.5 million annual turnovers accounted for over 80%, while large merchants with more than US$10 million annual turnovers took up of only 2.5% in 2018.
These companies, which are the mainstay of the China's cross-border e-commerce industry, face difficulties in getting financing from commercial banks due to the lack of documentation and collateral. This has led to the creation of companies like Qupital that serve as platforms to bridge SMEs with professional investors to get immediate financing on their unpaid invoices.
Qupital, founded in March 2016 by Andy Chan and Winston Wong, operates as an online invoice trading platform that allows companies to raise finance against their receivables. The company makes money by charging SMEs a service fee that is a fixed percentage of the total invoice value and then a discount fee, taking a percentage of net gains made by investors. It has recorded over 8,000 transactions on its platform as of April 2019, totaling HK$2.07 billion (US$263.72 million) in value.
The company raised US$15 million in a series A round in late March led by Chinese fintech giant CreditEase. It plans to open branches in key Chinese cities including Shanghai, Hangzhou, and Guangzhou, and set up a new technology center for talent sourcing and development in the Greater Bay Area.
Below is an edited version of the interview.
Q: After the series A round, Qupital is seeking to enter mainland China. What are the challenges and opportunities you're seeing?
A: The opportunity is that there's going to be a very large cross-border e-commerce market in China, especially concentrated in cities like Hangzhou, Shanghai and Guangzhou. It's a market that is growing rapidly with around 20% to 30% year-on-year compound annual growth rate (CAGR).
It's a very exciting market for us. We are financing the Hong Kong entities of these Chinese businesses in Hong Kong dollars and U.S. dollars, or, financing Chinese cross-border importers and exporters by funding their Hong Kong entities. For example, a mainland Chinese cross-border e-commerce importer usually has its sales, marketing, and logistics teams in China, maybe around 50 to 100 staff or more. While in Hong Kong, they may have five to six people doing the finance and procurement of goods. So we focus on the Hong Kong subsidiary to allow them to purchase more goods to import into mainland China.
The challenges will be to educate the market that there are alternative financing solutions, especially for SMEs (small and medium-sized enterprises) doing e-commerce. They are usually young companies that we need to take time to reach out to and educate them about our products and services. This would be one of our goals for the marketing and sales team to achieve.
Q: Do you have a time frame for your business plan in China?
A: We want to have on-the-ground presences in two or more of those aforementioned cities, and also set up a technical team in Shenzhen, potentially in the Nanshan district, in 2019 or early 2020. Actually, we are already working with Chinese clients (Hong Kong subsidiaries of China-based merchants). Our team has been exploring opportunities in Guangzhou and Hangzhou, but to accelerate that process we want on-the-ground people based in those cities to further develop the business. Meanwhile, we will extend our Hong Kong team to over 100 people.
Mainland China has a very well-developed e-commerce market, especially platforms like JD.com, Tmall, NetEase, and Xiaohongshu, which have granted solid underwriting and credit control policies to make it a lot easier to work with merchants.
Q: What do you think are the major trends in the development of the trade finance market?
A: SMEs are becoming more educated accepting alternative financing solutions, and they also have a very strong need for capital. So, they are looking for trade finance lines and business loans from channels like online solutions to grow their companies.
Trade financing platforms allow the borrowing duration to match with the trading duration, which is a much shorter duration compared with borrowing from traditional institutions for one to three years. This is the kind of liquidity that e-commerce merchants and trading companies — both importers and exporters — are looking for. It allows them to have the flexibility to control the duration of their borrowing.
For Chinese SMEs, the two main pain points are a) lack of documentation and b) lack of collateral to access lending products from commercial banks. It usually takes a while for SMEs to have their documentation and formal accounting numbers ready for getting financing from our platform.
Q: How does Qupital handle overdue payment?
A: The overdue payment rate has been controlled pretty well on the platform. Trading companies have payments that are overdue 10 to 14 days on average, but it's actually a quite normal business practice. For any overdue payments that are 60 days or longer, we have trade credit insurance to make a claim procedure on the overdue receivable to cover the overdue exposure or even the default of our SME customers. For those between zero to 60 days, we have our own credit control and collection teams to solve the overdue payment.
We currently serve around 100 SMEs from a wide range of industries like food and beverage, electronics, cosmetics, and services.
Q: The Hong Kong Monetary Authority (HKMA) announced in October 2018 the launch of a blockchain-based trade finance platform "eTradeConnect." How will it influence the development of trade financing companies in Hong Kong?
A: I think eventually blockchain could change the way we do trade finance. But there needs to have a standard for all the different parties to adapt to, including buyers, sellers, and logistics, trade financing, and insurance companies. So, it will take a while for the adoption of all the relevant parties. Until then, it's also very important to verify the integrity of the data. I do see it as a long-term movement of the industry, but in the next few years, I think the way trade finance is done probably will not involve too much blockchain.
As a way to decentralize and store data, blockchain needs to have more adoption from different parties to make it more valuable. But we don't think we're the company to change the world of trade, or push out a new standard, in that sense. We currently don't have any involvements in the blockchain technology. But if the standard does emerge, we will be happy to participate in it, and our technology is flexible enough for us to share and consolidate our data with blockchain.
I think blockchain could be one way to change the industry — but it's too early to say. Because there are also other ways, such as e-procurement and digital invoice platforms. They are able to reach scale, and either work with different financing partners or adopt their own financing programs because their data integrity is quite high.
Q: How do you assess current market competition?
A: We see that there is a very large market where a lot of SMEs are still underserved by traditional trade financing players as they are unable to get financing from traditional banks. Meanwhile, we're moving more to serve e-commerce merchants, where we also observed many opportunities. Qupital is right now the largest SME trade financing platform in Hong Kong based on the transaction volume.
I think the current competition in the market is actually not fierce. Hong Kong ranks seventh in terms of the export volume worldwide, and SMEs contribute 50% of its GDP (gross domestic product), so the city is heavily involved in the export space. There is competition but there is still a long way to go, probably three years, before we witness a market saturation in the SME-focused trade finance field.
Q: What do you think will be the core competitive factors during the three-year duration before we see a fiercer competition in the market?
A: I think allowing the technology to a) really speed up the application b) and also the on-going credit monitoring process to ensure a seamless one-stop solution for customers to access flexible and diverse sources of capital.
Q: Who are the investors on the Qupital platform, and what are their proportions?
A: We have hedge funds, family offices, and high net worth individuals on the platform. We will continue to bring on board more, and also work with banks to help them deploy their balance sheets into this SME trade financing market. About half of our capital comes from family offices, one third from hedge funds and credit funds, and the remaining amount from individual investors mainly based in Hong Kong.