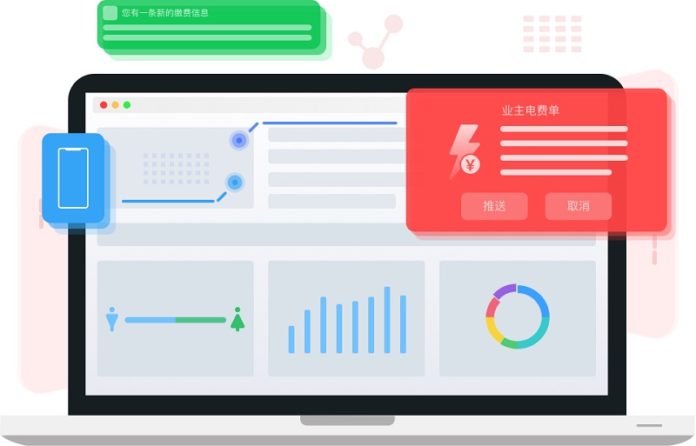 Qinlin Technology, a Chinese internet technology company focusing on developing community marketing and service solutions, has raised several hundred millions of yuan in a series B round of financing in March 2019, according to information recently updated on Chinese business data provider Tianyancha.
Investors of the new round include JD Digits, the fintech unit of Chinese e-commerce giant JD.com that formerly known as "JD Finance," and Chinese smartphone maker Xiaomi.
Qinlin Technology, fully known as Shenzhen Qinlin Technology Co Ltd, was founded in January 2015 to specialize in community services and community internet of things (IoT) media operation. The company provides services including community property management and community pedestrian management. The company also launched a community group buying platform named "Qinlin Tuangou" to deliver fresh produce for community residents.
The company has established more than 90,000 advertising media networks in over 25,000 communities across more than 100 cities including Beijing, Shanghai, Guangzhou, Shenzhen and Chengdu as of March 2019.
Proceeds of this round will be used for business development, talent recruitment, and construction of data management platforms.
The Shenzhen-based company secured tens of millions of yuan in a series A+ round led by Chinese investment firm Shangshi Fund in 2018.