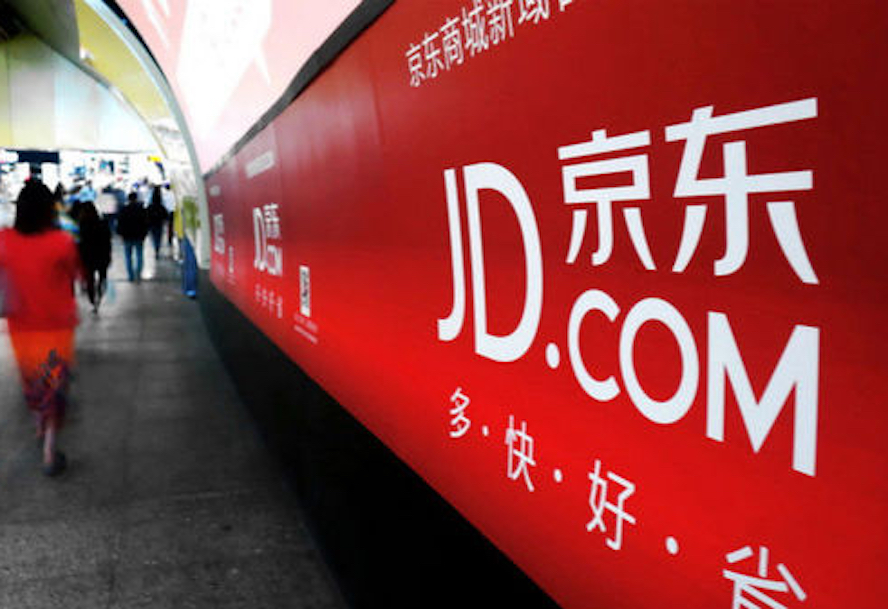 Chinese e-commerce giant JD.com has agreed to invest RMB1.27 billion (US$189.69 million) in the country's offline retail chain Jiangsu Five Star Appliance Co Ltd on late Wednesday, raising the stakes in the Chinese household appliances market to take on its homegrown competitor Suning.com.
The e-commerce company has sealed an agreement to acquire a 46% stake in Jiangsu Five Star from its existing shareholder, Jiayuanchuangsheng Group Co Ltd, for a purchase price of RMB1.27 billion (US$189.69 million). Jiayuan Chuangsheng Group primarily engages in the home and electrical appliances retail business activities in China.
"Following this investment, JD and Jiangsu Five Star will leverage each other's industry expertise and strength to explore new growth opportunities in the area of boundaryless retail strategy and aim to provide consumers with a fully-integrated, smart online and offline shopping experience," said JD.com in a document filed with the SEC.
Along with the investment, JD.com will also provide a RMB1.03 billion (US$153.89 million) loan to the seller in exchange for certain collateral and investor rights from the seller and Jiangsu Five Star.
The deal came as JD.com, despite being one of the top players in the Chinese e-commerce field, still falls behind other homegrown peers in terms of offline retail sales. Statistics from Chinese industrial research firm AskCI shows that the sales volume in the Chinese household appliances market reached RMB1.82 billion (US$271.85 million) in the third quarter of 2018. Offline sales volume, which accounted for 60%, was mainly contributed by Suning.com (17.5%), GOME Electrical Appliances (9%), and Jiangsu Five Star (2%).
To take on its homegrown competitors including Suning.com, JD.com set a business plan to focus on third- and fourth-tier cities in China. Jiangsu Five Star, operating a chain of household appliances and consumer electronics retail stores, was founded in 1998 in eastern China's Nanjing city — the headquarter and de-facto camp base of Suning.com. With a focus on the Chinese township retail market, "Wanzhentong," a township retail brands of Jiangsu Five Star, has recorded over 340 brick-and-mortar stores as of March 2019.
Jiangsu Five Star was acquired by American multinational consumer electronics retailer Best Buy in 2006, before Best Buy sold it to Jiayuan Chuangsheng Group in 2014. The company plans to expand the number of Wanzhentong offline stores to 3,000 in 2025, said its president Pan Yiqing at a company event in December 2018.