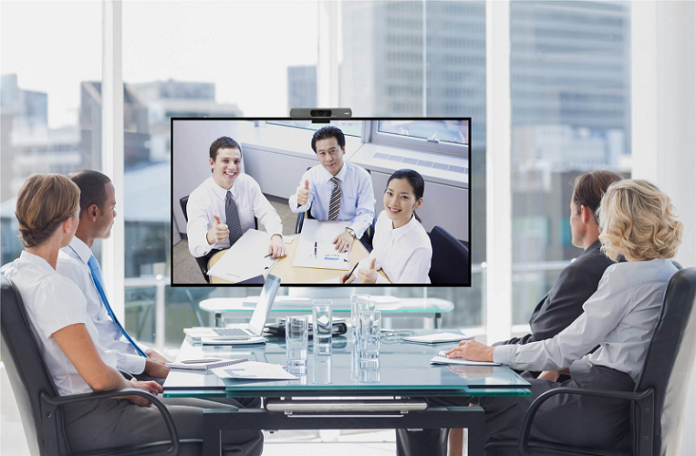 XYLink Inc., a Chinese cloud video solution provider, has closed a series C round of financing worth several hundred millions of yuan from Chinese internet giant Tencent, the company announced at a press conference held in Beijing on Thursday.
Founded in 2015, XYLink utilizes cloud computing technology to equip multi-party video conferencing and video service applications. The Beijing-based company mainly provides video conferencing, distance education, telemedicine, remote finance, and remote government affairs services. It also involves in the development of video hardware terminal equipment and end-to-end VPN encryption technology.
The company delivers services to governments, group companies, and small and medium-sized enterprises (SMEs) in fields like finance, education, and healthcare. The company said its cloud video services have served more than two million users in 1,276 cities worldwide.
The market size of traditional video conferencing is less than RMB10 billion (US$1.49 billion), unlike an emerging market of cloud video conferencing systems that are developed by companies like XYLink combine flexible coding technology with artificial intelligence (AI) technology, said Yao Leiwen, managing director of Tencent Investment, who added that such new market would "increase geometrically."
Proceeds of this round will be used for product innovation, and market cultivation and development.
The company raised RMB125 million (US$18.64 million) in series B round led by Zhen Fund and Zhen Cheng Capital, with participation from Sinovation Ventures, Lightspeed China Partners and Chengwei Capital in March 2017. It also raised a series A round in February 2017, without disclosing financial details.