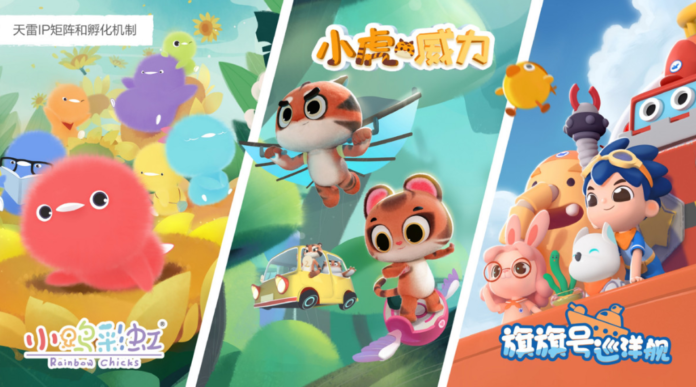 TThunder Animation, a Chinese company specialized in the development and operation of original animation for preschool children, has secured a total of RMB103.15 million (US$15.31 million) in an equity investment led by an affiliate of SoftBank Group, and a strategic investment from Chinese animation companies, said TThunder in a statement released on Wednesday.
Chinese cultural company Shanghai Oriental Pearl Media, television drama producer Shanghai WingsMedia, and Beijing-based brand management firm Pipilu participated in the strategic investment.
Founded in September 2010 in eastern China's Zhejiang province, TThunder mainly engages in the development, management, and promotion of original animation for preschool children in China. The company makes money by charging television station, and online video platforms for broadcasting its cartoons. It also authorizes animation intellectual property (IP) rights to companies for making peripheral products.
TThunder has developed a few cartoons, including Rainbow Chicks, Qiqihao Xunyangjian ("Cruiser QiQi" in Chinese), and Xiaohu Weili ("Tiger Weili" in Chinese), which is expected to be completed in late 2019 and released in late 2010.
Proceeds will be used to recruit new staff, construct a pool of animation IP rights, and expand into the upstream and downstream of the IP vertical market, the company's founder Lei Tao told Chinese tech-focused online publication 36Kr.