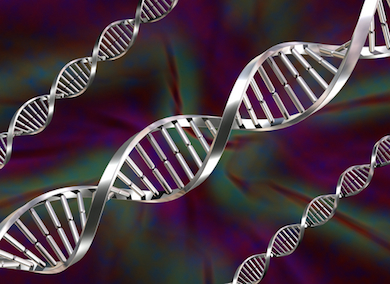 MGI Tech Co Ltd, a gene-sequencing equipment unit of Chinese genome giant BGI Group, announced on Thursday it raised over US$200 million in a new funding round from investors including Chinese investment bank CITIC Securities.
CITIC Securities invested in the round through an investment fund management subsidiary, Goldstone Investment Limited, said MGI in a statement released on its WeChat official account. Chinese venture capital company Green Pine Capital Partners, and Shanghai-based private equity firm Orient Securities Capital Investment also participated in the round.
The investment came as the global next-generation sequencing (NGS) market was valued at US$8.49 billion in 2018 and is expected to register a compound annual growth rate (CAGR) of 12.78% between 2019 and 2025, according to a report from business consulting firm Grand View Research. China's CCID Consulting predicted in May 2018 that the Chinese NGS market will reach RMB18.3 billion (US$2.68 billion) by 2022.
MGI, founded in 2016, provides healthcare solutions, sequencing devices, consumables and reagents to support life science research, medicine, and healthcare. The company's multi-omics platforms include genetic sequencing, mass spectrometry, and medical imaging. The company said it has so far invested about RMB5 billion (US$732.25 million) in the research and development, with over 580 applications filed for technical patents, including more than 80 patents filed under the Patent Cooperation Treaty (PCT).
The PCT is an international patent law treaty concluded in 1970. It provides a unified procedure for filing patent applications to protect inventions in each of its contracting states.
Upon the completion of the new round, MGI will further enhance the research and development of new-generation sequencing devices, and expand its market presence.
The parent firm BGI, formally known as Beijing Genomics Institute, is one of the world's largest genomics companies. The president and founder Wang Jian once served as a senior research fellow at the University of Washington, before he returned to China to create BGI in 1999. BGI started as a government-funded laboratory and began to commercialize its findings in 2012. The company was backed by China Life Insurance, CITIC's Goldstone Investment, billionaire Jack Ma's Yunfeng Capital, and SoftBank China Capital.
The major business unit of BGI, BGI Genomics Co., operates as a gene-sequencing company. The company debuted on the Shenzhen bourse's Nasdaq-style ChiNext board in July 2017 in a RMB484 million (US$71.02 million) initial public offering (IPO).