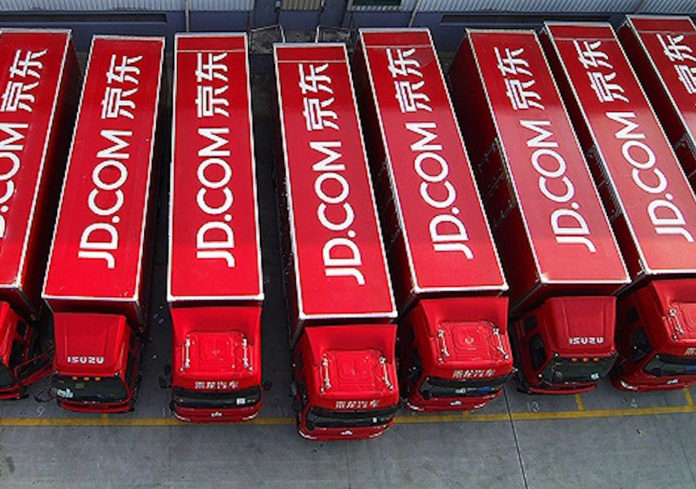 Chinese e-commerce giant JD.com announced on late Friday that it entered into agreements for the non-redeemable series A preferred share financing of its healthcare unit, JD Health, with investors including CICC Capital, Hong Kong-based private equity firm Baring Private Equity Asia, and CPEChina Fund, a fund managed by CITIC Private Equity Funds Management.
The total amount expected to be raised in the series A round is over US$1 billion, representing over 14.5% of equity interest of JD Health on a fully diluted basis, said JD.com in its unaudited financial results for the quarter ended March 31. JD.com will remain as the majority shareholder of JD Health after the completion of the transaction.
JD Health is poised to become the third unicorn nurtured by JD.com, following its predecessors, the digital technology arm JD Digits, and the smart supply chain and logistics unit JD Logistics. JD.com said the fresh funds will enable JD Health to further expand its core business, attract industry talent, and explore new initiatives in the broader healthcare sector.
The announcement of the series A round marks the debut of JD Health, a subsidiary that integrates JD.com's capabilities and resources in four major businesses, namely medicine retail, medicine wholesale, internet-enabled healthcare service, and healthy city. This underscored the e-commerce giant's ambition in improving its business layout in the "internet plus healthcare" industry.
JD.com launched the healthcare unit as the Chinese government set a goal in October 2016 to boost the development of the healthcare sector. The government pledged to promote the overall industry scale to reach RMB8 trillion (US$1.17 trillion) by 2020, and further increase to RMB16 trillion (US$2.34 billion) by 2030.
The Chinese healthcare industry has been increasing rapidly in recent years as the overall industry scale hit RMB6.2 trillion (US$908.54 billion) in 2017, representing a compound annual growth rate (CAGR) of 15.6% between 2011 and 2017, according to a report released by Chinese market research firm Qianzhan.com in January 2019.