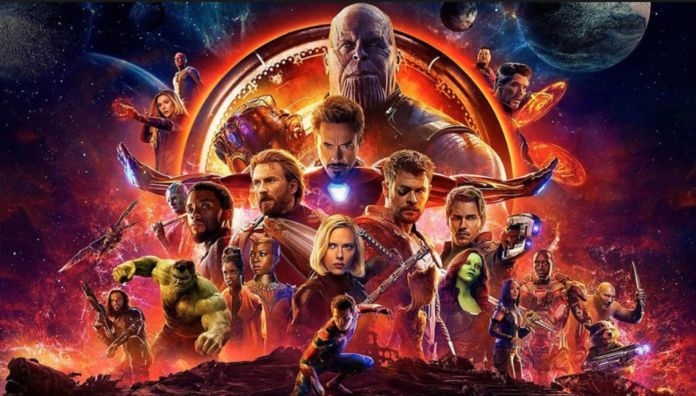 CITIC Capital, the flagship investment unit of Chinese financial conglomerate CITIC Group, has reached an agreement with Singapore-based Cityneon Holdings to purchase new shares in the company through an investment, according to a statement released on Tuesday.
Cityneon, which sealed the deal on May 10, did not disclose the financial details of the transaction. The company said the partnership provided it with "a springboard" to expand businesses in China and beyond.
Cityneon, founded in 1956 and headquartered in Singapore, mainly delivers interior architecture, experiential environment, event, and exhibition services to enterprises, governments, and private sector organizations worldwide. The company partners with some of the world's most renowned movie and gaming studios, including Disney, Marvel, and Universal, to secure intellectual properties (IPs) for holding exclusive exhibitions.
The company served the recent box-office hit, Avengers: Endgame, which already garnered over US$2.5 billion in box office and counting. Cityneon said it has toured their IPs in over 31 cities, and will be making inroads to new cities such as Avengers S.T.A.T.I.O.N. exhibitions in Cardiff, United Kingdom and Santiago, Chile as well as its Jurassic World: The Exhibition in Seoul, South Korea. The company also opened its Hunger Games: The Exhibition at Las Vegas.
The company was listed on the mainboard of the Singapore Stock Exchange (SGX) since 2005, and was privatised and delisted from the stock exchange in February 2019 after a buyout by West Knighton Limited, a company wholly-owned by Cityneon executive chairman & group CEO Ron Tan and Hong Kong entrepreneur and investor Johnson Ko Chun Shun.
"Riding on the growing momentum of consumer trends towards experience entertainment especially in North Asia, this partnership provides a springboard for us to expand our businesses in China and beyond, through the launch and introduction of existing and new intellectual properties (IPs) under Cityneon's portfolios," said Ron Tan in the statement.
CITIC Capital, founded in 2002, has over US$25 billion in assets under management across 100 funds and investment products worldwide, covering private equity, real estate, structured investment & finance, and asset management. The company said it has more than 160 portfolio companies that span 11 sectors. Some of its landmark investments include McDonald's franchise business in mainland China and Hong Kong, and China's largest privately-owned logistics service provider SF Express.
The asset manager was raising at least US$2 billion for a new fund to invest in distressed assets in the Chinese real estate sector, said its chairman and chief executive Zhang Yichen in January.