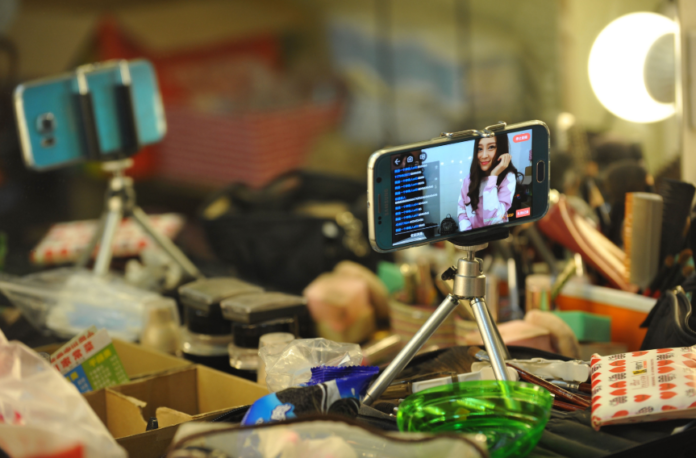 Mudu.tv, a Chinese live streaming service provider for the enterprise market, announced on Thursday that it has raised RMB110 million (US$15.91 million) in a series B round of financing from Yonyou Network Technology, a Beijing-based enterprise management software, solutions and cloud service provider.
The investment came after Mudu.tv entered into a partnership with Yonyou Cloud, an online enterprise service platform operated by Yonyou Network Technology, in 2018 to provide its live streaming service to Yonyou's corporate clients.
The two companies have similar target customers, which partially led to the Yonyou's investment in Mudu.tv, Mudu.tv founder and CEO Lu Li told Chinese online publication 36Kr. Lu said that Yonyou will provide Mudu.tv with "more ecological resources" to help the company bridge connections with more medium and large-sized enterprises.
Mudu.tv secured the new investment as the Chinese live streaming industry recorded 425 million users in 2018, according to statistics from the Cyberspace Administration of China. The company was established by Hangzhou Yagu Technology Co Ltd in 2015, one year before the country's most popular short video app Douyin was introduced by ByteDance amid a video sharing craze in China in 2016.
The company mainly offers technical support, and a suite of cloud-based online production and content distribution services, including online branding, switch playout, local insertion, real-time editing, and data analysis. It has developed a series of products including a live streaming platform named "Mudu Zhibo," a live streaming program production platform called "Mudu Zhibo," and "Mudu Youke," which provides live streaming tutoring service.
Proceeds will be used for the research and development of core technologies like artificial intelligence (AI) and big data, and the integration of products, services, and technologies in the vertical industry chain by means including direct investments in other companies. The company also plans to refine its operation and management system to provide better services to customers.
Mudu.tv raised nearly RMB100 million (US$14.47 million) in a funding round from investors including China's Puda Capital in August 2017.