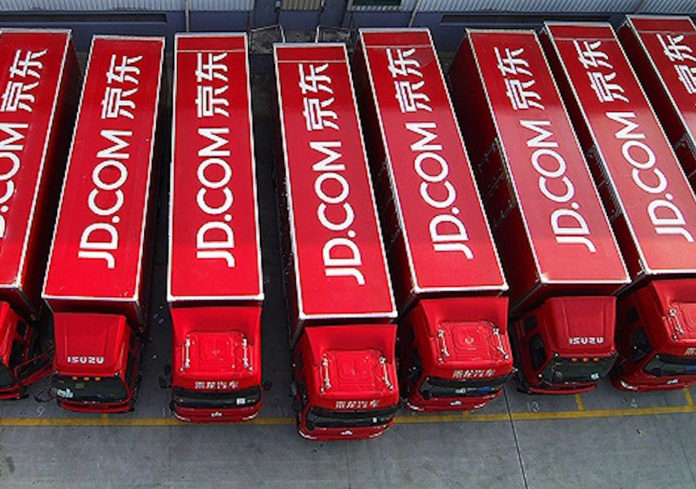 JD Logistics, the logistics arm of Chinese e-commerce heavyweight JD.com, announced on Monday that the company has reached the first closing for its debut RMB-denominated industrial fund with a target to raise a total of RMB1.5 billion (US$217.97 million).
JD Logistics did not disclose how much it raised in the first closing. But the company said that the new fund attracted capital injections from JD.com, listed companies, government-guided funds, market-driven funds of funds (FOFs), and asset management platforms, among others. JD Logistics plans to reach the final closing of the new fund within this year.
The new fund, which does not have an English name, can be directly translated into "Huihe Capital." The fund will primarily participate in series A to C round of investments in early and growth-stage enterprises in the fields of technology-powered logistics and smart supply chain.
"We believe that the current logistics industry is essentially an infrastructure of the barter trade, which covers multiple production factors including warehouses/lands, goods, vehicles, human labor, data, and capital. This has left new technologies a wide room of applications," said Huihe Capital partner Sun Hao in an interview with Chinese online publication Leinews.com. "This is why the key investment focus of Huihe Capital will be 'logistics plus X.' The X could be supply chain, asset management, finance, service, technology, intelligent manufacturing, among others."
"If the gold standard of success was economy of scale in the logistics industry ten years ago, it will be replaced by technological innovation in the next ten years," said Sun.
The new fund came after the logistics unit raised US$2.5 billion from a group of blue-chip investors like Hillhouse Capital, Sequoia China, and Tencent in February 2018, which valued the company at about US$13.5 billion.
Amid JD Logistics' rising investments in constructing its own logistics ecology, JD.com recorded RMB3.7 billion (US$538.01 million) in technology and content expenses in the first quarter of 2019, up 54% from RMB2.4 billion (US$349.05 million) in the first quarter of 2018.
JD Logistics, through a wholly-owned subsidiary, inked a strategic investment agreement in May to pour RMB376 million (US$54.76 million) into Chinese logistics firm Xinning Logistics. The two companies planned to forge deep cooperation in areas like the internet of vehicles (IoV), the internet of things (IoT), intelligent warehousing, and supply chain solutions.
JD.com, as well, invested US$306 million in Warburg Pincus-backed Asian logistics real estate developer and operator ESR in May 2018 to explore cooperation in multiple areas including property development, fund management, and investments in China and other key markets in Asia.