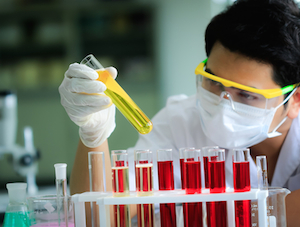 Biotheus, a Chinese start-up that specializes in the discovery and development of therapeutic biologics in the oncology disease space, announced on Wednesday that it has raised over RMB100 million (US$14.51 million) in a series pre-A round of financing led by Chinese healthcare-focused private equity firm Shiyu Capital.
Chinese private equity firm Zhuhai Huaying Investment also participated in the new round. This is the second investment raised by Biotheus, following the completion of an angel round worth RMB180 million (US$26.12 million) in late October 2018. The previous fund saw the capital injection from a group of Chinese investors including Zhuhai Huaying Investment, state-owned Zhuhai Hi-Tech Venture Capital, and HighLight Capital.
Biotheus, formally known as Pumisi Biotechnology Zhuhai Co Ltd, was founded in March 2018. The firm is led by the company CEO Liu Xiaolin, who previously served as the senior vice president at Hong Kong-listed biopharmaceutical company Innovent Biologics, and its chairman Lyu Qiang, an expert listed in the Chinese national "Thousand Talent Program."
The company mainly involves in the research and development of the new-generation monoclonal antibodies, recombinant proteins, and peptide biopharmaceuticals. The company develops drugs like Humira (anti-TNF) and Tyvyt (anti-PD-1). The start-up is setting up a team in Hong Kong, aiming to deliver up to two lead candidates for clinical development in a three-year period.
"We have constructed research and development platforms and a rich product line for new drug development in the past one year," Liu Xiaolin told Chinese online publication PEdaily.cn in an interview. "We will mainly use the funding to further improve and speed up the research and development of new drugs, enrich the product line, and promote the rapid development of the company."