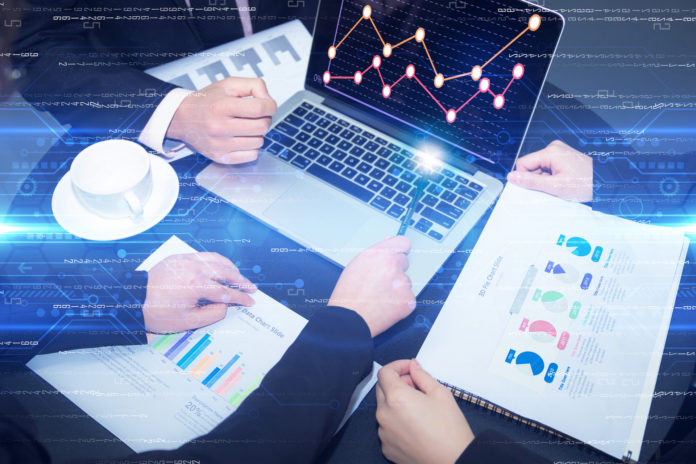 Retail banking executives worldwide are strategically positioning for an upcoming evolution of intelligent digital banking, in which new technologies like artificial intelligence (AI) is expected to become the key factor disrupting the banking space, according to a report released last week by the Economist Intelligence Unit (EIU) on behalf of Geneva-headquartered banking software firm Temenos.
"Five years from now, when describing intelligent banking, it will be a bank that is using cloud, AI and other emerging technologies, and will be capable of offering a whole range of innovative services to their customers," said Max Chuard, chief executive officer at Temenos, cited by the report.
The report surveyed 405 global banking executives about the challenges and opportunities retail banks expect to face between now and 2020 and 2025, and the strategies they are deploying in response.
The results show that banks currently focus their digital investments on cybersecurity (39%), cloud technologies (35%) and developing AI-powered digital advisers and voice-assisted engagement channels (29%). Such will be the demand for behavioral data analysis, that three in five respondents (60%) foresee banks deploying more computing power in the public cloud by 2025 than they currently deploy in all the private cloud data centers.
"Overall speaking, the banking industry used to focus on the construction of the core banking system for functions like accounting treatment. The industry, in comparison, nowadays pay more attention to user experience, and the development of a comprehensive solution to accommodate the digital era," said Zhu Jun, president of Greater China from Geneva-based intelligent banking services provider Temenos, in an interview with China Money Network on the sidelines of the World Economic Forum in Dalian, China.
"The banks realize that if they are to remain relevant to their customers' lifestyles and changing needs, they have to provide them with a safe digital ecosystem that protects their private data," said Pete Swabey, EMEA editorial director at the EIU, in the report.
The report indicates that 30% of banks surveyed are preparing to launch an open banking strategy by 2025. They remain focused on improving product agility (32%) and mastering digital marketing and engagement (31%) in the shorter-term, to 2020.
New technologies like AI, machine learning, and blockchain have become the key drivers of strategic thinking at banks around the world in the short (36%) and longer-term (42%). AI, in particular, is becoming a vital part of the new technology mix and 61% of survey respondents think AI will create better value for customers by 2025.
"We will see more AI applications in data analysis and precision marketing because AI technology can help banks draw a more accurate portrait of client demands. Meanwhile, AI will also be more frequently adopted in natural language processing to build chatbots that can help enhance user experience. Applications in other areas like credit authorization will also increase," said Zhu.