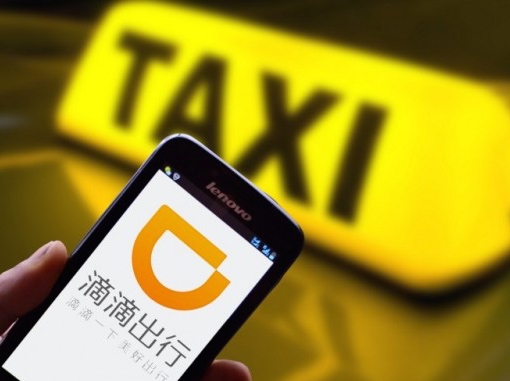 Chinese ride-hailing giant Didi Chuxing announced on Thursday that it has concluded an agreement with Toyota, in which the Japanese automotive manufacturer agreed to invest US$600 million in Didi Chuxing to expand their collaboration in mobility as a service (MaaS).
Along with the investment, the two companies will also team up with GAC Toyota to establish a joint venture to deliver vehicle-related services for ride-hailing drivers on the Didi Chuxing network, said Didi Chuxing in a statement obtained by China Money Network.
GAC Toyota, founded in September 2004, is a Guangzhou-based automobile manufacturing joint venture between Chinese automobile maker GAC Group and Toyota.
The partnership represents "an important extension of Didi's mobility plus automotive industry alliance strategy," said Didi Chuxing in the statement.
The investment came after Didi Chuxing and Toyota announced their collaboration on e-Palette in January 2018. The e-Palette automobile concept was described by Toyota as "fully-automated, next-generation battery electric vehicle[s] designed to be scalable and customizable for a range of MaaS businesses." The two parties, since then, have piloted vehicle-related services for ride-hailing drivers on the Didichuxing platform, such as automobile maintenance support and safe driving guidance.
The cooperation between Didi Chuxing and Toyota is part of a cross-sector alliance initiated by Didi Chuxing in April 2018. Didi Chuxing has joined forces with Chinese and international carmakers and industry players including FAW, BAIC, GAC, Geely, BYD, Toyota, Volkswagen and Renault-Nissan-Mitsubishi, as the ride-hailing firm seeks to create an open platform for automobile solutions in a future transportation ecosystem defined by new energy, artificial intelligence (AI) technology and shared mobility.
"Didi is committed to helping our cities achieve new energy and smart transportation goals with partners from home and abroad. We look forward to combining Didi's expertise in AI-based large-scale mobility operations and Toyota's leading connected vehicle technology to build a next-generation intelligent transportation framework for sustainable cities," said Stephen Zhu, senior vice president of Didi Chuxing.
Didi Chuxing, founded in 2012, is one of the largest mobile transportation platforms in the world. The company offers a full range of app-based transportation options for its 550 million users, including taxi, express, bus, designated driving, enterprise solutions, bike sharing, car rental and sharing, and food delivery.
The company has recorded tens of millions of drivers who found flexible work opportunities on the Didi Chuxing platform, providing 10 billion passenger trips a year. The firm has partnered with other transportation network titans like Grab, Lyft, and Ola to offer a global ride-hailing network that reaches over 80% of the world's population across over 1,000 cities.
The firm, with a strong presence in China, provides ride-hailing services in Brazil under the 99 brand, operates Didi Chuxing-branded mobility services in Mexico, Chile, Colombia, and Australia, and provides taxi-hailing service in Japan through a joint venture.
Previously, Didi Chuxing closed a US$500 million investment from Nasdaq-listed online accommodations and travel e-commerce firm Booking Holdings in July 2018.