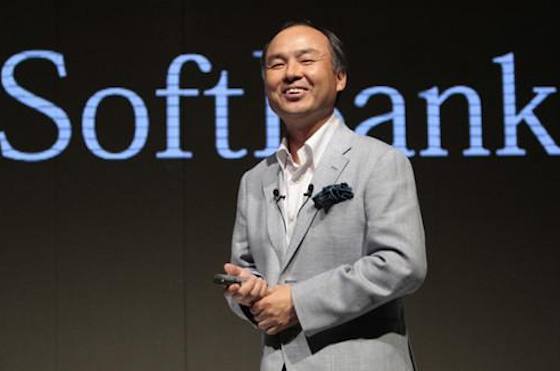 SoftBank Group Corp. announced on Friday that it has launched the sequel to its near US$100 billion Vision Fund, "SoftBank Vision Fund 2," with a goal to raise a total of US$108 billion to facilitate the continued acceleration of the artificial intelligence (AI) revolution.
The Japanese conglomerate plans to commit US$38 billion to the second Vision Fund, said SoftBank in a statement. The rest of the capital will be contributed by some of the world's most prominent technology investors based on a series of memoranda of understandings, including Apple, Microsoft, iPhone assembler Foxconn, Standard Chartered Bank, sovereign wealth fund of Kazakhstan, and a number of Japanese financial giants Mizuho Bank, Sumitomo Mitsui Banking Corporation and MUFG Bank.
If the fundraising meets the goal, the second Vision Fund would be even larger than the first US$100 billion effort, which would help SoftBank further extend its reign as the world's most influential technology investment firm.
SoftBank said that the total anticipated capital contribution to the new fund is expected to increase amid ongoing discussions with additional participants.
Masayoshi Son, the founder of SoftBank, wants to close a new massive fund every two or three years to double down on opportunities he sees in advanced technologies like AI and autonomous driving.
The second Vision Fund comes only two years after the first US$100 million fund kicked off its investments in May 2017. SoftBank disclosed in June that the initial Vision Fund has earned 62% returns so far, after making 71 investments for a total of US$64.2 billion.
The predecessor fund, which was backed by the sovereign wealth funds of Saudi Arabia and Abu Dhabi and other technology giants, has invested in American co-working space operator WeWork, Chinese ride-hailing giant Didi Chuxing, and India fintech start-up Paytm, and Indian e-commerce firm Flipkart. Several of its portfolio companies, such as Uber and Slack Technologies, have gone public.