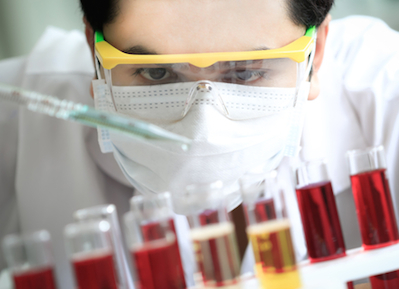 Chinese fine chemicals manufacturer Huadao Biopharma announced last week the completion of a series B round of financing worth RMB100 million (US$14.18 million) led by Shenzhen-listed chemicals developer NKY Medical Holdings.
Ren Dalong, the vice president of NKY Medical Holdings, also participated in the new round, said Huadao in a statement released on its WeChat official account.
Huadao was founded in September 2017 in Shanghai to specialize in the development of chimeric antigen receptor (CAR) T-cell therapy. The CAR T-cell therapy is a type of treatment in which a patient's T cells (a type of immune cell) are changed in the laboratory so they will bind to cancer cells and kill them.
Proceeds will be used to transform the company into "an intelligent pharmaceutical manufacturer" providing biotechnology, medical technology, pharmaceutical technology, automated intelligent manufacturing technology, and online operation technology in the CAR-T field.
Huadao completed a series A round from Chinese asset management firm CCB Capital, Chinese private equity firm New Horizon Capital, and Hong Kong-based investment company Oceanpine Capital in September 2017. Financial details of the round were undisclosed.
The lead investor, NKY Medical Holdings, was founded in 1987 as one of the first group of companies in China to produce polyvinyl pyrrolidone (PVP), which is a synthetic polymer vehicle for dispersing and suspending drugs. The company also researches and manufactures other chemicals like vinyl methyl ether and maleic anhydride copolymer. It operates pharmaceutical manufacturing, gene sequencing technology development, early tumor diagnosis, molecular diagnosis, and other businesses.
NKY Medical Holdings floated its shares on the Shenzhen stock exchange in 2010 under the ticker "300109."