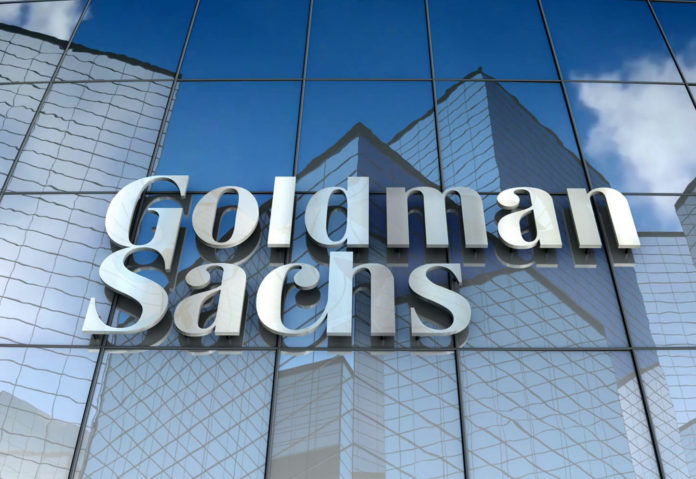 Goldman Sachs is facing potential losses of nearly over RMB200 million (US$28.4 million) in an investment it made six years ago in Chinese fashion brand, Shanghai La Chapelle Fashion Co., Ltd.
In 2013, Beijing Goldman Sachs acquired a 5% equity interest in La Chapelle at a consideration of RMB300 million, according to the company's IPO prospectus in 2014. As the company's Hong Kong shares dropped nearly 79% during the past five years from HK$14 to HK$3 as of today, Goldman's stake in La Chapelle is now worth only around RMB94 million. Even considering paid dividends, Goldman could be facing a potential paper loss of RMB200 million, according to calculations made by ChinaVenture.
Goldman has sold its stakes in La Chapelle during the past several years, with its current holdings in the company at around 3.3%, according to the company's latest financial report. The losses could be less if Goldman sold shares earlier before the stock price dropped lower.
Other significant investors holding interests in the company include Haitong Securities (19.54%), CITIC Securities (4.93%), Gabriel Li, managing partner of Orchid Asia Group Management Limited (3.95%), and Senda International Capital Limited (3.04%).
On July 30, La Chapelle reported the worst earnings for the quarter. During the first half until the end of June, the company suffered net losses attributable to shareholders of as much as RMB540 million. At the same time, its closed 2,400 offline stores.
The company, which aspires to be China's ZARA, is suffering the consequences of rapid expansion without solid product and a clear strategy. The quickly shifting consumer tastes and challenging macroeconomic conditions also contributed to its decline.
Retail has been a tough sector for investors to navigate. Belle International, the struggling Chinese footwear giant, was taken private in 2017 by Hillhouse Capital and CDH Investments for a turnaround strategy. Analysts believe a reorganization or a sale may be unavoidable for Le Chapelle.