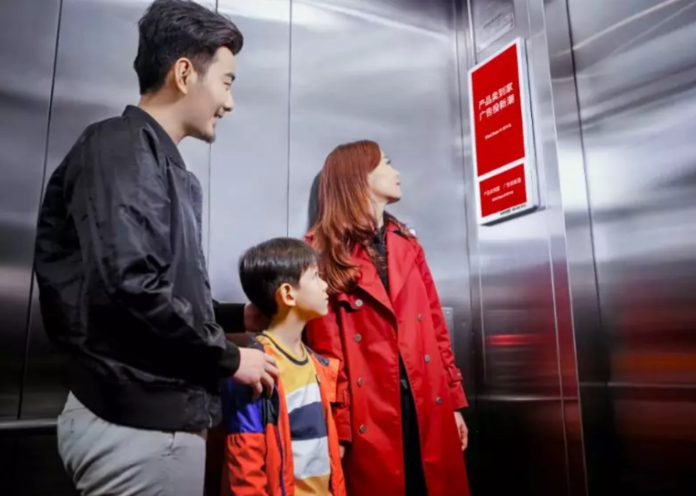 Chinese e-commerce giant JD.com is leading a new round of investment worth nearly RMB1 billion (US$141.83 million) in Xinchao Media Group, a Chinese company that operates advertisements in elevators, Xinchao announced in a statement on Thursday.
The investment represents an in-depth strategic cooperation between the two companies, in which they aim to utilize technologies like big data and artificial intelligence of things (AIoT), or the combination of artificial intelligence (AI) technologies with the internet of things (IoT) infrastructure, to realize the "precise matching" of offline advertisements and enhance the marketing impact, according to the statement.
JD.com said that it hopes the investment will lift its offline marketing and reach more users, according to the statement. China Renaissance serves as the exclusive financial advisor of the investment.
Xinchao, founded in 2007, operates as a digital media company providing intelligent advertising services mainly through the LED screens installed in the elevators in office buildings, residential buildings and cinemas in China. The Chengdu-based company now manages advertisements in over 100 Chinese cities and owns 700,000 elevator screens that could reach as many as 200 million people in local communities, said the company.
The investment came about nine months after Xinchao secured RMB2.1 billion (US$302.11 million) in a strategic investment from Baidu. The Chinese internet giant said that it would equip XinChao's LED advertising boards with its big data algorithm and AI technology to pinpoint advertising solutions for enterprises.
Previously, Xinchao also closed a few mega-rounds worth over US$100 million from investors including a government-guided fund in southwestern China's Chengdu city. The company raised nearly RMB2 billion (US$283.74 million) from an industry guiding fund backed by the local government in Chengdu in April 2018, which valued the firm at nearly US$2 billion, said the company chairman Zhang Jixue, cited by the online version of Chinese state-owned media outlet People's Daily.
In May 2017, Xinchao raised RMB1 billion (US$141.83 million) in a strategic investment from four China-listed firms including enterprise software solutions developer Shanghai Hyron Software and Chinese multinational lighting corporation Opple Lighting.
The company also counts Chinese venture capital firms Source Code Capital and Vision+ Capital, state-owned Hangzhou Financial Investment Group, and Chinese furnishings shopping malls operator Red Star Macalline Group Corporation Limited as its backers in the previous rounds.