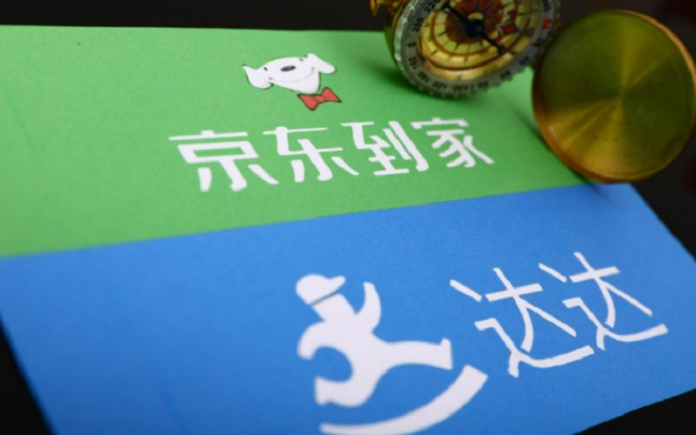 Dada-JD Daojia, an online grocery delivery firm controlled by Chinese ecommerce giant JD.com, is seeking for an initial public offering on Nasdaq Stock Exchange in 2020, raising US$500 million to US$1 billion depending on market conditions, according to reports in Caixin.
The company has adjusted its organizational structure for the preparation of IPO in the end of 2018. Now it is reported to be seeking cornerstone investors and in talks with a number of bankers, but the company declined to make any comment.
Proceeds from the IPO will be used to supplement the company's cash flow to subsidize C-end users and crowd-sourcing deliverers.
Founded in 2016, Dada-JD Daojia was formed from the merger of JD.com's online-to-offline business JD Daojia and crowd-sourcing delivery platform Dada Nexus. The company received a US$50 million investment from U.S. retail giant Walmart in October 2016. Last August, it raised US$500 million from Walmart and JD.com.
Dada-JD Daojia owns more than 100,000 stores on its platform as of July, covering shopping malls, supermarkets, convenience stores, pharmacies and fresh food stores. Among them, Walmart has more than 290 stores, which is about 70% of its total stores in China.
The company needs lots of capital investment to support its business development. An insider from the company revealed that with the fierce competitiveness in the retail online to offline (O2O) and fresh food e-commerce industry, platforms generally rely on a large number of subsidies to maintain business growth.
At the present, Dada- JD Daojia's average monthly subsidiary for consumer users and deliverers is close to RMB80 million (US$11.35 million), which cannot be balanced from the commissions and logistics revenues paid by merchants.
The situation becomes even more severe with Ele.me and Meituan is increasing their investment in the supermarket business and the market share expansion from other e-commerce platforms including Tencent-backed MissFresh and Alibaba's Hema Fresh. From 2017 to 2018, the losses and liabilities of the company's main business operations have been expanding.
Dada-JD Daojia officially responded that the company's annual compound growth rate from 2016 to 2018 is about 300% with an operating loss of 11%. The loss level is within expectation and requires long-term efforts to reduce. The company will continue to optimize process control to improve its operational efficiency.