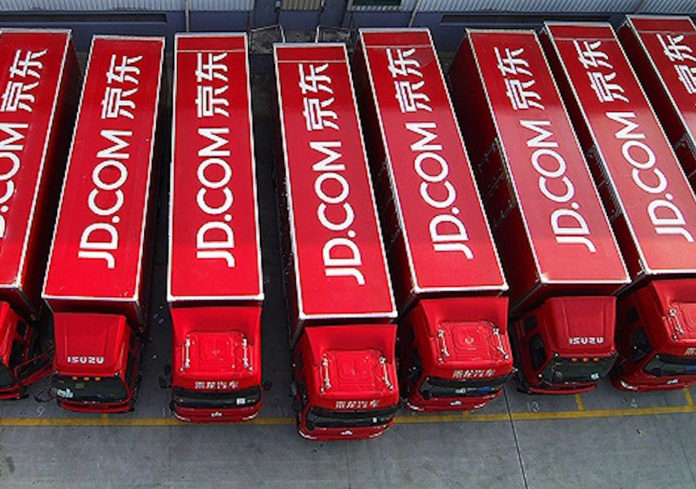 JD Digits, the financial unit of Chinese e-commerce giant JD.com, announced on Thursday that it has made a strategic investment in Shenghuoquan, a mobile app that offers local life services in China.
Financial details of the new round were not disclosed.
Jianwang, which means "simplified net" in Chinese, was founded in 2011 to mainly provide app development, promotion and operation training services in China. The company introduced the mobile app, "Shenghuoquan," which combines local community services, daily life services, communication and transactions services and more in an attempt to build "one app that can solve all local problems" for users.
The app focuses on serving customers in the third and fourth-tier cities across provinces like Hebei, Shandong, Henan, Jiangsu, and Inner Mongolia. The company claimed that the average daily active users on the app has reached about 10% of the population in these regions.
"Jianwang has efficient operation capabilities in [attracting and managing] users in low-tier cities and rich content resources, which are both valued by JD Digits. The cooperation between us will further expand the online and offline service offerings of JD Digits and help us develop in low-tier cities," said JD Digits vice president Xu Ling.
The financial services outlet is seeking to raise the stakes in China's low-tier regions as the number of monthly active users (MAUs) of mobile internet in the country's third and lower-tier cities reached 618 million in 2018, taking up of 54.6% of the total number, according to a QuestMobile report.
JD Digits plans to closely cooperate with Jianwang in providing better local services for low-tier customers upon the completion of the transaction. The two companies will also join forces to realize more efficient online and offline operation, smart city construction, and internet of things (IoT)-enabled digital marketing business.
Jianwang completed a series B round from Chinese venture capital firms KeyTone Ventures and Qiming Venture Partners in August 2019. The company also raised millions of U.S. dollars in a series A round in January 2009, according to Chinese business data platform Tianyancha.