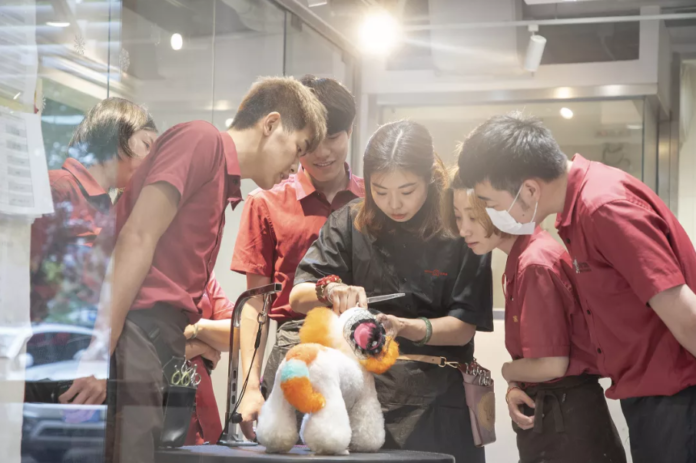 Pet'em, a pet services and products brand in China, announced on Wednesday that it has raised nearly RMB100 million (US$13.98 million) in a new funding round led by a Shanghai-based investment platform, according to a statement on Wednesday.
Panda Capital, a Chinese venture capital fund focused on the TMT field, also poured money into the new round, according to the statement.
Pet'em, founded in 2015 and operated by Beijing HaoTang Technology, currently offers pet grooming services through offline stores. The start-up has set up 16 offline stores in Beijing, with each store serving about 1,000 customers per month.
The company has developed a mobile app for customers to share pet photos, make pet grooming reservations online, create pet profiles, record and track pet information, and rate pet groomers for more customized services. The company has also introduced a mobile app to allow pet groomers to manage online orders and access online training courses.
"Based on a user data-based and technology-driven platform, Pet'em has a broad space for development. Meanwhile, we're looking forward to combining our strengths in finance, real estate and other areas to provide continuous support to the start-up," said the lead investor cited by Chinese online publication 36Kr.
Proceeds will be used to open more stores and recruit more talent. The company is also marching into the pet products retail business starting from the construction and enhancement of its supply chain and data management system.
Pet'em completed a pre-A round from Shenzhen-based investment firm Hejiang Investment in August 2017. The company also closed an angel round from Hillhouse Capital Group and Chinese fund manager Synergetic Innovation Fund in June 2017. Financial details of the previous two rounds were not disclosed.