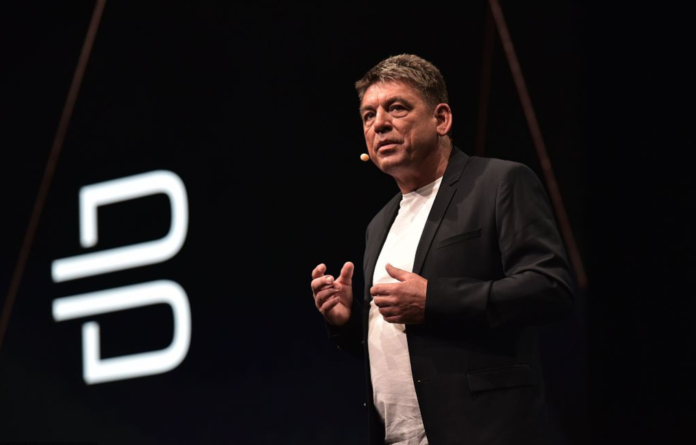 Faraday Future (FF), an embattled electric car start-up based in California, announced on late Tuesday the appointment of Carsten Breitfeld as Global CEO, while Jia Yueting, FF's founder, will step down from the CEO position to assume the role of chief product & user officer (CPUO).
Breitfeld, an auto industry veteran specialized in electric mobility, previously led BMW's i8 vehicle program to deliver the i8 luxury plug-in hybrid to global markets during his 20-year career at the German automobile powerhouse. He also co-founded and served as chairman and CEO of Byton, a Chinese all-electric vehicle automotive brand.
Breitfeld will lead FF in developing technology and products, enhancing organizational efficiencies and competencies, as well as accelerating ongoing fundraising activities. He will take on the executive leadership of FF as the company begins production of its ultra-luxury FF 91 electric vehicle and will manage the final development of the FF 81 mass-market electric vehicle, according to a statement.
FF is poised to leverage "Breitfeld's experience in the automotive and EV fields and YT's vision and experience in internet, consumer electronics, artificial intelligence (AI) and user operations," said the company. FF is also seeking a new "global chairman" who will be of "crucial importance" to the recent reorganization of its top management team.
"One of the main reasons I joined FF was YT [Jia Yueting] and his vision for how the mobility eco-system will transform the industry, and FF's industry-leading products and technology, as well as their recently-implemented global partnership program," said Breitfeld in the statement.
"YT and I have known each other for a number of years and have discussed me joining the company in the past. I appreciate his entrepreneurial spirit and admire his vision of successfully predicting the future mobility ecosystem. Being an entrepreneur myself, I feel that I am in a better position to understand his unremitting efforts and contributions in pursuing his dream," Breitfeld added.
Jia yueting, the company founder, will step down from the CEO position to work as CPUO. He will oversee AI, product definition, user experience and the overall implementation of the internet eco-system model.
"With Dr. Breitfeld as CEO, the future of FF is brighter than ever, and I am confident that we, along with our senior management team, will enable FF to make a reality the original vision of a shared smart mobility ecosystem," said Jia.
The electric car start-up, founded in May 2014, has been caught up in a financial crisis since it halted the construction of a manufacturing plant in Las Vegas in August 2017. The company also saw the departures of multiple executives in 2017. Not to mention its then-CEO's troubles as Jia was placed on a national online blacklist of credit defaulters in December 2017 over unpaid debt totaling US$70.2 million because of his previous business operations in China.
The company was also seeking to terminate a stake sale deal to Chinese healthcare firm Evergrande Health Industry Group Limited in October 2018, accusing the largest shareholder of deliberately withholding promised payments and preventing it from seeking alternative financing. The dispute was settled in January 2019 after Evergrande agreed to restructure its pledged US$2 billion investment in FF.
Jia, the resigned FF CEO, initiated the restructuring of the company in late 2018 to implement many top management changes. In addition, YT is officially establishing a debt repayment trust to provide a thorough solution of his remaining debts and has made it a priority to repay them as quickly as he can.
"I gave up everything to make sure FF will succeed, and to fully repay my remaining guarantor debt as soon as possible, and ultimately to realize the dream of revolutionizing the automotive industry," said Jia.