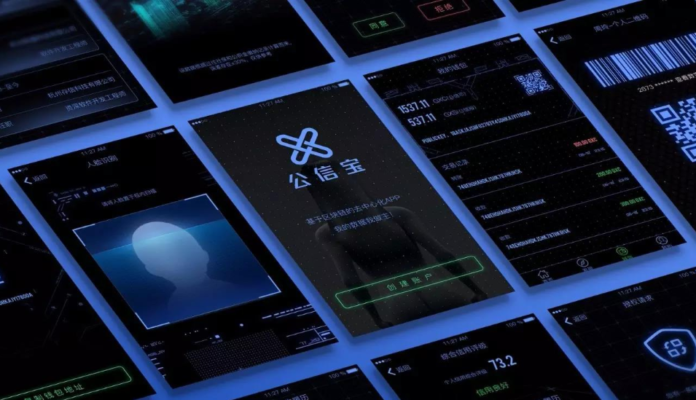 The Chinese authority has clamped down another domestic cryptocurrency project, shutting down the office of the popular and once well-funded "GXChain," which counts Chinese bitcoin tycoon Li Xiaolai and early-stage investment firm ZhenFund among its shareholders.
Hangzhou Cunxin Data Technology, the parent company of GXChain, had its office in eastern China's Hangzhou city sealed by paper strips that read "Gudang Police Station," the local authority in Hangzhou, according to a photo tweeted by Dovey Wan, founding partner of Primitive Ventures, on late Wednesday. All the executives of GXchain have been taken into custody by the authority for interrogation, Wan noted in a more recent tweet citing a source close to the police.
Li Xiaolai, who holds a 7.5% stake in GXChain as shown on Chinese business data provider Tianyancha, also posted on Chinese twitter-like social media platform Sina Weibo on late Wednesday: "It is never easy to be an angel investor!" — a comment that could be potentially responding to the collapse of his portfolio.
The Gudang Police Station confirmed the office shutdown with China Money Network in a phone inquiry on Thursday. But the spokesperson declined to disclose more detailed information because they are still working on the case. GXChain cannot be immediately reached for comments.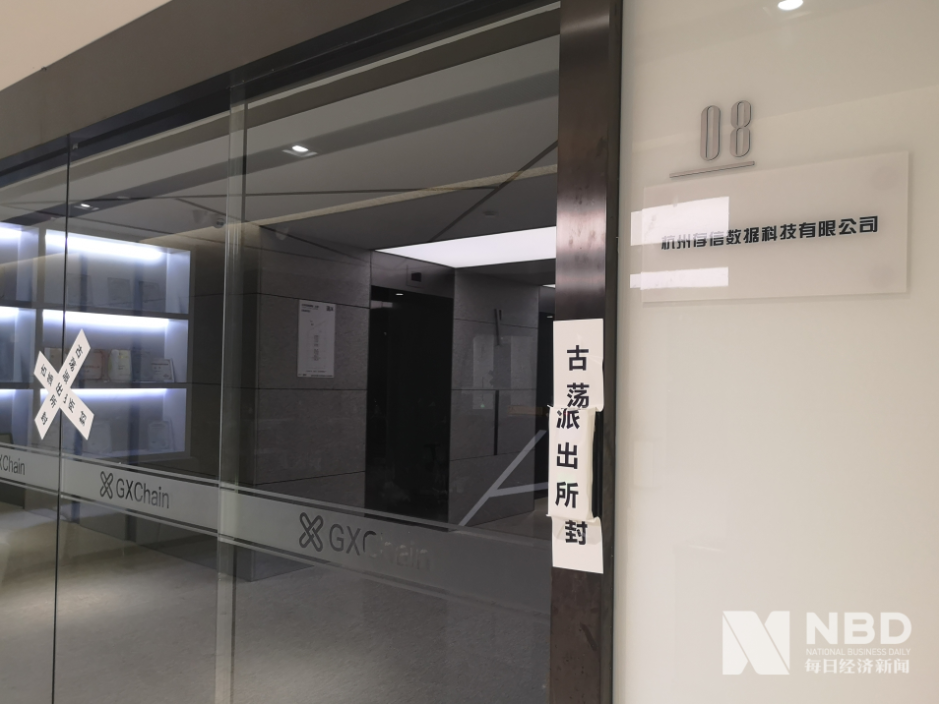 "I have no idea why the police took action against GXchain instead of 10,000 other Chinese scams, as GXchain has a real business behind. The trigger might be their data business — they sell processed personal credit data, which is a highly sensitive area now in China," said Wan in another tweet.
Hangzhou Cunxin Data Technology, the operator of GXChain, was founded in October 2016 with RMB7.5 million (US$1.05 million) in registered capital. The company primarily involves in three businesses, including its fundamental blockchain GXChain, "Blockcity," a large-scale mobile app that encourages users to do "mining," and a marketplace that allows enterprises to conduct point to point data transmission.
The company introduced a new feature in January 2018 that entices users to acquire digital assets by uploading their personal data including those in mobile contacts, and mobile apps like online payment platform Alipay and e-commerce marketplace JD.com — the two dominant apps used by Chinese people for daily online shopping and mobile payment.
The crackdown of GXChain came months after Beijing announced in February to block all domestic and foreign websites related to cryptocurrency trading and initial coin offerings (ICOs) in a bid to "prevent financial risks" and quash the market completely.
GXChain's price has plummeted by 22.62% to US$0.57 in the past 24 hours ended at the time of the writing, according to Chinese crypto intelligence platform Feixiaohao. This is another dive in a series of constant declines since the company reached the all-time high figure of US$10.38 on January 12, 2018, which represented a market cap of over US$600 million.
Li Xiaolai and ZhenFund each holds 7.5% shares in the embattled start-up after they first invested in its angel round worth at least RMB10 million (US$1.41 million) in May 2017. INBlockchain, a bitcoin-specialized investment platform co-founded by Li, also poured money into the round.
ZhenFund is an angel investment fund jointly launched by Sequoia Capital China and the founders of Chinese private educational services provider New Oriental, Xu Xiaoping and Wang Qiang, in 2011.
Previously, the company also raised a strategic investment from a group of investors including Chinese crypto-focused Fenbushi Capital and Beijing-based crypto venture fund Bixin Capital in July 2018.