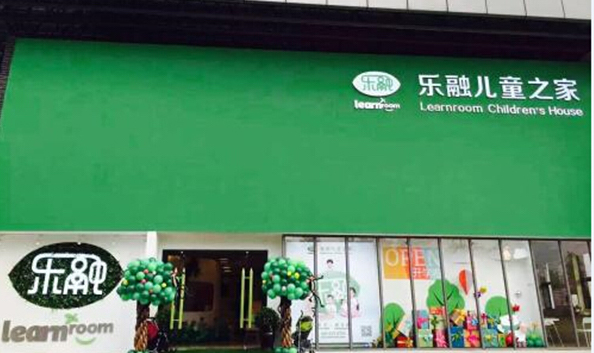 Learnroom, a Beijing-based early education services provider, announced on Tuesday that it has secured nearly RMB100 million (US$14.1 million) in a financing round led by Singapore-base Ednovation Pte Ltd and Chinese investment firm CDH Investments.
Guo Manni, founder and CEO of Learnroom, said in a press conference that the majority of the proceeds will be used to teaching development, market expanding and team support. Learnroom plans to set up no less than 150 schools in China by 2022.
Learnroom, founded in 2012, aims to combine parent-child education, childcare and quality education together.
Based on its P.R.E.C (respect, participation, environment and care) education principal, Learnroom provides one-stop service of childcare, covering parent-child early education and child care for 0 to 3-year-old children, and quality education for 3- to 6-year-olds.
Learnroom will introduce Singapore's quality-oriented education lessons and childcare ideas,
especially in the field of artificial intelligence and STEAM (Science, Technology, Engineering, the Arts and Mathematics), Guo said in a press conference.
There is a great need for childcare in China, especially in first-tier cities. Families are willing to spend much more money in educational expenditures than before. The Chinese government also provides support and incentives to the development of childcare industry.
The market size of early education reached RMB150 billion(US$21.1billion) in 2018, and is expected to be worth as much as RMB271billion(US$38.2 billion) in 2021, according to statistics from Chinese online publication chyxx.com.
"High-tech and AI is coming (to the education sector). Our research and development group has developed robotics programming and STEAM lessons that suit young children. We hope that through cooperation with Learnroom, more and more children would be equipped with the ability to live a better life in the future," said Yan Zuanguang, founder of Ednovation Pte, in a press conference.