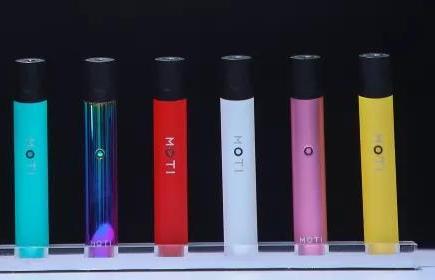 Moti Vape, a manufacturer of e-cigarette, has raised US$31million in a series A round led by a Chinese venture fund MSA Capital. SIG Asia Investments, an investment firm under Susquehanna International Group, also participated in the round, according to Chinese publication PEdaily.cn on Thursday.
The financing comes as FDA's (the Food and Drug Administration) law enforcement arm, the Office of Criminal Investigations, has opened a criminal investigation into vaping in the U.S. The Trump administration has banned flavored vapes earlier this month that have lured millions of teens.
Vaping-related illnesses have affected 530 people and resulted in at least eight deaths in the U.S., according to public statistics from the Centers for Disease Control and Prevention.
E-cigarettes have been touted by manufacturers as a way to wean people from traditional cigarettes but have also led to what the FDA calls an "epidemic" of youth vaping of nicotine.
Founded in 2018, Moti Vape is owned by Shenzhen-based Leiyan Technology. Moti Vape changed its target market from overseas to domestic market at the beginning of 2019. It is unclear if the move is the result of the investigations. In China, regulators have talked about regulations in the e-cigarette market, but so far no regulations have been proposed or approved.
There are 7.4 million vape consumers in China in 2019, and China is the largest producer and exporter of e-cigarettes, taking up 90% and 95%, respectively, according to a report on supervision of e-cigarette industry conducted by Tsinghua University.
Moti Vape completed US$10million in a series pre-A round of financing led by ZhenFund in January 2019. The company said it plans to use the latest proceeds on product development, marketing, and team expansion.