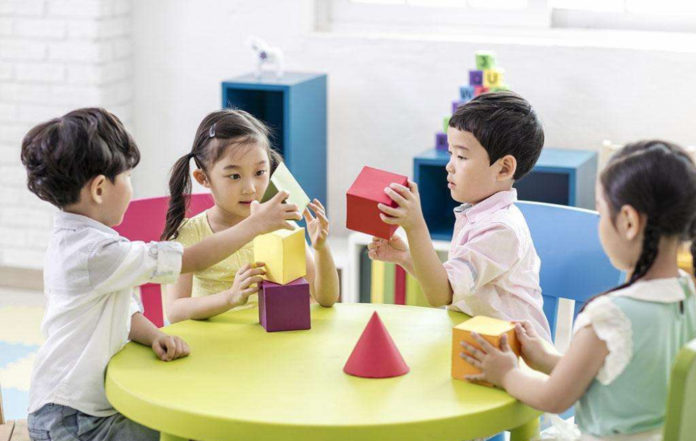 Enjoy Technology, an online preschool education platform, has completed its series B financing round led by Sequoia Capital, announces its founder and chief executive officer Wang Jiabin, according to online publication iyiou.com on Monday. The amount of money is not disclosed.
The majority of the proceeds will be used to expand its team, especially its technical and commercial staff, and to test and promote its new products.
Founded in 2018, the Hangzhou-based firm developed a parent-child recording and sharing social app called DOOLUU. Users can record children's daily life and share it to friends by using DOOLUU and know about children's latest situation by watching updated videos from teachers' account.
It claimed that over 200,000 kindergarten teacher and 4 million users installed and registered the APP within six months.
"We hope there will be 10 million users and 3 million daily active users in the first half of 2020, which will become one of our milestones," said Wang, according to iyiou.com
There are many well-developed online education platforms already. Wang thinks that their biggest advantage is their team in the competitive market. Wang graduated from Peking University, one of the best universities in China and worked in Baidu and Alibaba.
There is a rigid demand for preschool education between 0 to 6 years old child, covering infant's health and safety, enlightenment education, family entertainment and the latest information of children's school life.
The preschool education market's compound annual growth rate is expected to be around 11.10% from 2019 to 2023 and is going to reach RMB1093 billion (US$154billion) in China, according to statistics from online publication qianzhan.com.
Nowadays parents are mainly post-70s and post-80s generations who tend to be more acceptable to online education. Online preschool education can make up for the unfair distribution of educational resources, which is one of the reasons why parents are willing to spend more money on it.
Enjoy Technology has so far completed a total of four funding rounds. The company closed worth around tens of millions of USD in a series A round led by venture capital firm GGV Capital with participation from Chinese venture capital firm Kinzon Capital in April 2019. It completed tens of millions of RMB in a series pre-A round led by Kinzon Capital in October 2018 and an angel investment from Xiang Hailong, former senior vice president of Baidu's search business.