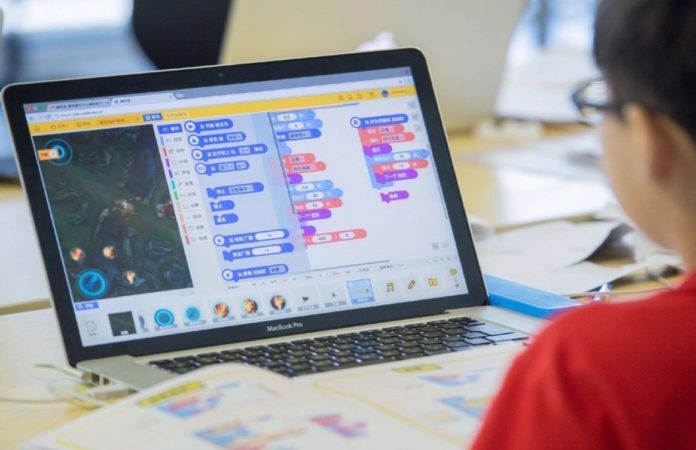 Jikestar Programming for Children, a programming education-focused firm, announces on Friday that it has completed around RMB100 million (US$14 million) in a series A+ round of financing led by US quantitative trading firm SIG (Susquehanna International Group).
Founded in 2016, the Beijing-based education institution provides programming classes for children from grade one to grade six, covering visual programming language (VPL), primary and intermediate algorithm, JavaScript (JS), python and C programming language, etc.
It provides service through online live streaming classes and offline cooperative running schools.
It began with the traditional offline teaching method by setting up education centres because it was more efficient to communicate with students and their parents because programming education for children was unmatured three years ago.
In the middle of 2018, Jikestar has developed its own education system. With the growing demand for classes, Jikestar started its online live-streaming classes.
Apart from optimizing its educational content, it is going to develop an AI-based auxiliary platform. It is used to record students' learning process and customize a set of learning method by analyzing the big data. It aims to develop a system of " live-streaming classes + AI-based auxiliary platform " to help students learn efficiently.
Programming is not regarded as important as English and Maths at present, said Zhan Shuang, founder and chief executive officer of Jikestar, in an interview with education-focused online publication Jiemodui.com. Programming education for children is not a rigid demand for the time being because people do not realize the importance of it.
"We have informed people what is programming in the past two years. We are trying to explain to parents why their children have to learn programming at present.," Zhang said.
Managing director of SIG Wang Qiong said that programming education for children is very important as an enlightenment education, which can help students improve their logical thinking and problem-solving ability.
Proceeds will be used to brand marketing and education system optimizing including AI-based auxiliary platform.
The company has so far completed five rounds. It closed RMB20 million (US$2.8 million) in a series A round led by listed educational institution New Oriental Education & Technology Group Inc. in 2018. It completed its series pre-A round, angel round and seed funding in 2017.